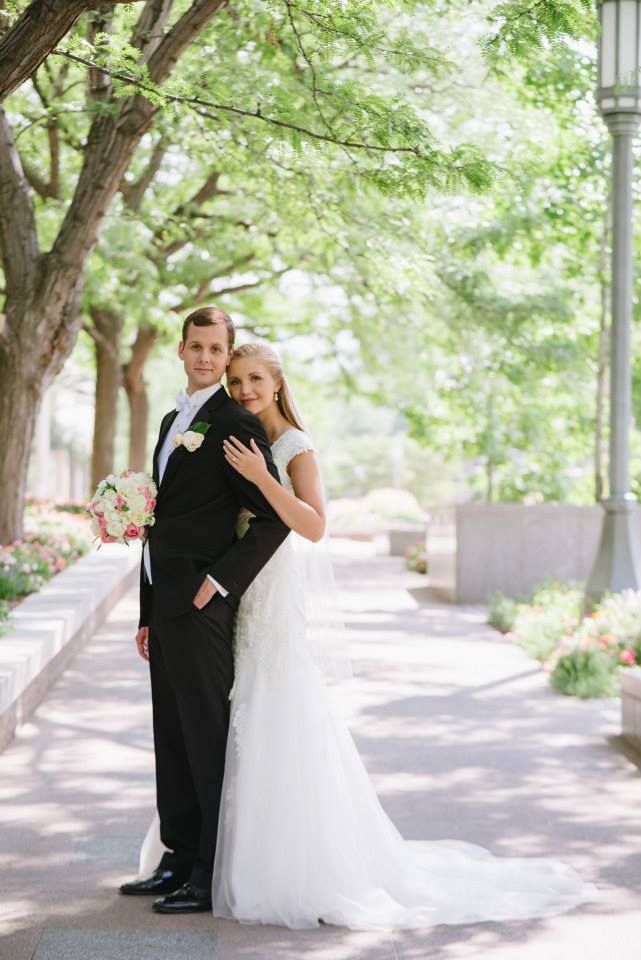 Oliver first met Rebecca in 2010 when he was at Princeton, but it wasn't until the next year, when she returned from BYU, that they caught each other's eye. After one happy semester together, Oliver graduated from Princeton and moved to Washington D.C. to begin work in a fellowship program at The Carnegie Endowment for International Peace. Rebecca returned to Brigham Young University to continue her studies in French and Business. Over the years they continued dating... passing through her semester abroad in Paris and later living and working in Washington D.C. near him... his move to working as the Country Director for China in the Pentagon and numerous trips across Asia... and her mission to Tahiti, French Polynesia.
Finally, one sunny Saturday in April 2014, a week before Rebecca graduated from BYU, Oliver flew across the country (a monthly tradition that had spanned three years) to surprise her by proposing. He hid a sparkling diamond ring in the blossom of a Magnolia tree -- the same kind that surrounded them that first semester in Princeton where their love began to bloom.
Oliver and Rebecca were married on August 9th, 2014, in the Salt Lake Temple of The Church of Jesus Christ of Latter-day Saints. They spent their honeymoon in Southeast Asia and set up their first home in Washington D.C. A year later, and after a month visiting family in Europe, (this time with a puppy in tow), they moved to California, where Oliver attended business school at Stanford and Rebecca worked in Private Wealth Management. Two years later they had much to celebrate -- Oliver graduated from Stanford and Rebecca earned her CERTIFIED FINANCIAL PLANNER™ designation the very same day that their first son, Henry, came into the world.