Family,
What a season! I'm going to brag and say we got the best of both worlds this year….a warm, sunny Northern California and a snowy Christmas in Utah! Oliver's parents came to visit for the weekend and see Henry for the first time! He cooed and squealed and talked to his sweet Grandma Rose and we all piled into the car and spent a crisp, cool morning on a walk through Muir Woods. Most of our Christmas gifts to eachother this year came in very fun and useful form – we re-outfitted Oliver for his new job, setup my sewing room, and supplied Henry with books and wood letters and numbers galore.
This month I got deep into reading about how to teach children to read, do math, and otherwise learn at a young age. The research is fascinating! Little kids can learn SO quickly, it's almost unbelievable. Henry and I spend a few times a day reading his books, which he looks at with great focus (and to my delight, squeals and jumps when I read to him in French!). I also started reading out load whatever I would otherwise read silently to myself, which I think will be great for early comprehension and vocabulary. As a result, Henry has learned a lot about parenting…haha! We also started practicing his very first set of reading words today. Everyday I make sure we spend time playing together without any distractions. He LOVES to stand up and would do so all day long, if only he had someone to help him balance 24/7! We are settled enough into our home and new lives that I now have the space to settle into a good routine – fresh food, exercise, lots of learning and lots of playing with my sweet boy. I am taking this mothering business very seriously. And love it. 🙂 I finally understand the feeling of wanting to give your child everything in the world. Oliver has been hard at work at his new job, clocking in by 6 AM and leaving around 6/7PM…with our 8/9 PM bedtime, the days go really quickly! I also officially left my job (since I've been on maternity leave up to this point). I still love financial planning and am considering doing some pro bono work on the side while I am at home with Henry.
We drove to Utah with a car full of baby, Mozzi, luggage, and presents! My whole family flew in for the week from all over the world and I was the happiest girl in the world, just being in the same room with my Mom and Dad and brothers and sister. Nana was so kind and let us stay in a condo in her building, so the whole week was one visit after another from dear grandparents, aunts, uncles and cousins. A record-breaking family-seeing-trip! Oliver blessed Henry on Christmas Eve in Nana's ward, which was nothing short of perfect. The Christmas musical program was practically professional and Oliver gave the most tender, loving blessing, surrounded by an enormous circle of friends and family. My Dad saved the day by keeping the binky in Henry's little mouth with one of his fingers during the blessing to keep him quiet! Success! It was almost as good as being a little girl again, spending Christmas all together like that as a family…except this time, we had Henry! Christmas with a baby is a special kind of wonderful, and Mozzi entertained us all by chasing the wrapping paper balls around the room while we were opening presents. Thank you to Mom and Dad for such a memorable family time together and all of the work that went in behind the scenes to make that happen. We also got to spend some time with the Palmers over the break…we were fortunate everyone was in the same state this year! Leaving family is always sad, but coming back home to our little house on the hill, snuggling my boy and looking at my circus of lights outside the window was a nice consolation. It's just starting to feel like home. The best present of all, though, was yesterday when I was sitting on my bed with Henry, who spotted Mozzi playing by himself and for the first time ever, Henry burst out into giggles! His belly laugh is easily the most wonderful sound I have ever heard….oh how my heart burst with those little giggles!
Looking back on this year…wow! Oliver graduated from Stanford Business School and started his new job, I got my CFP®, we moved TWICE, and of course, we welcomed sweet Henry into our home and hearts. What a year!
We'll see what 2018 brings 🙂
Cheers!
R+O+H+M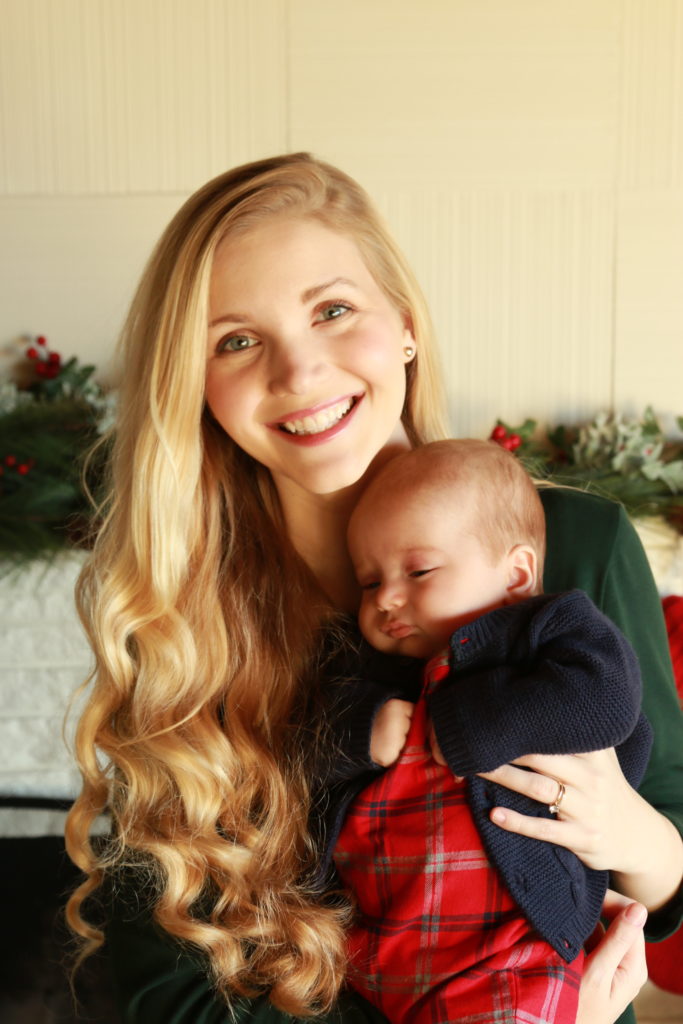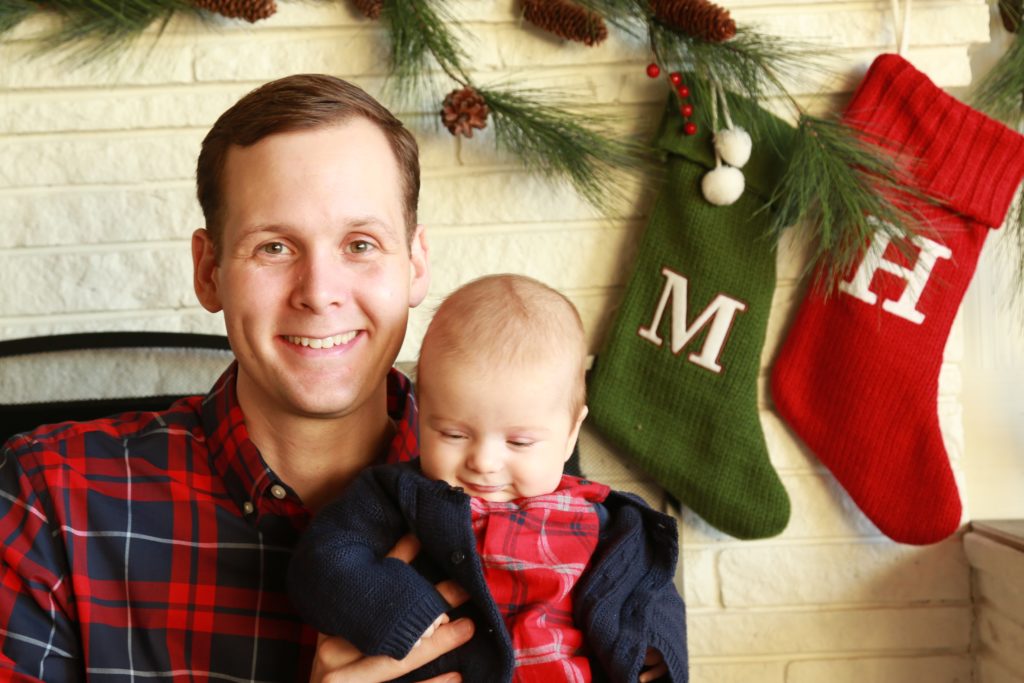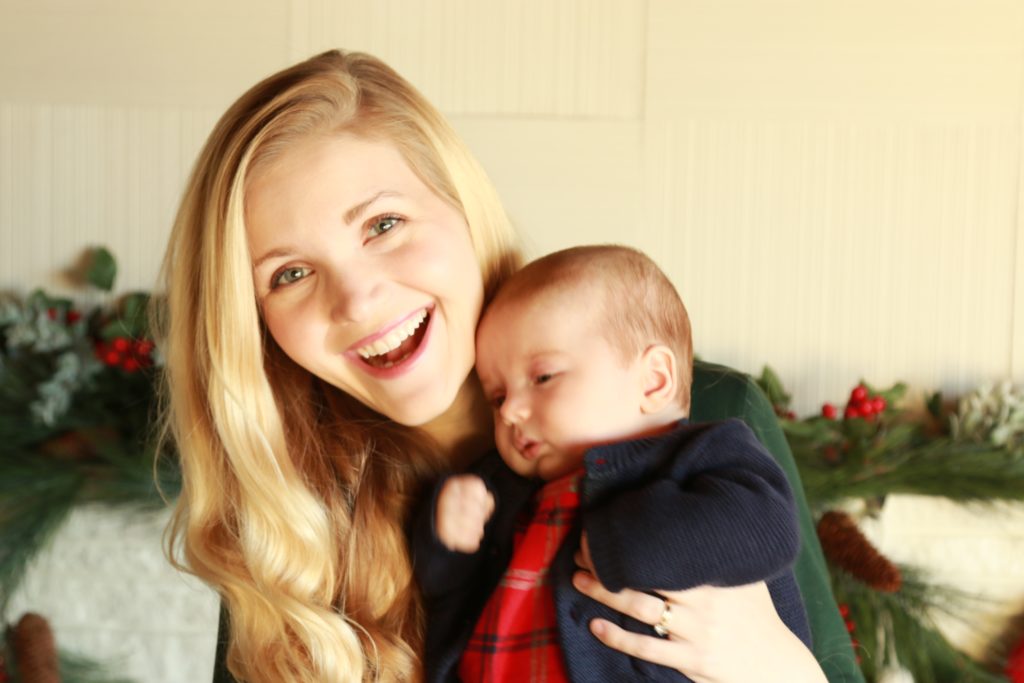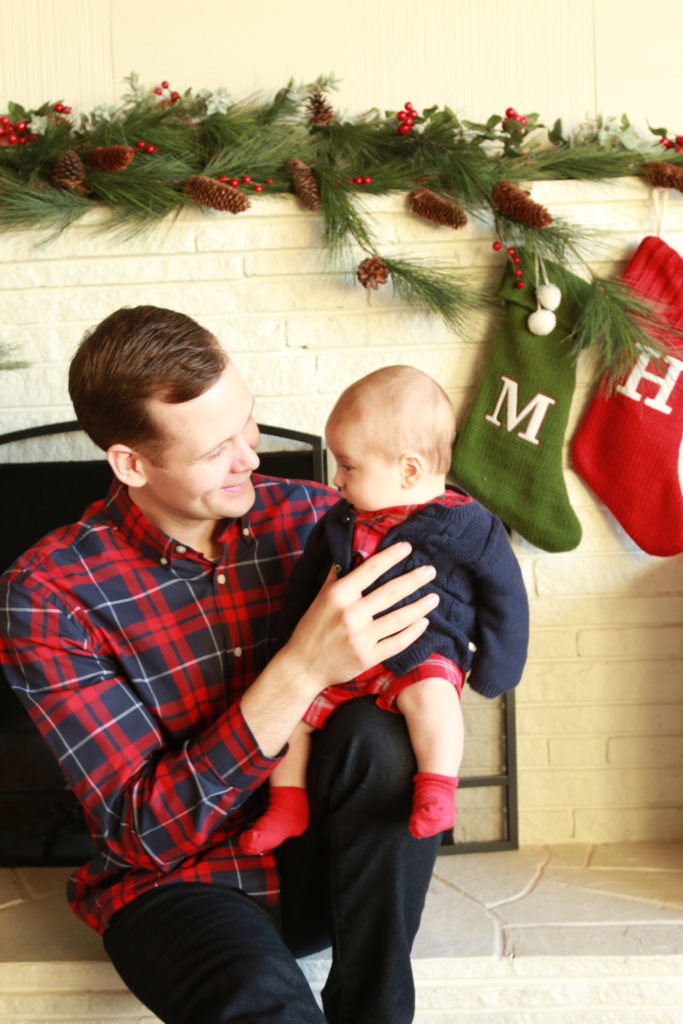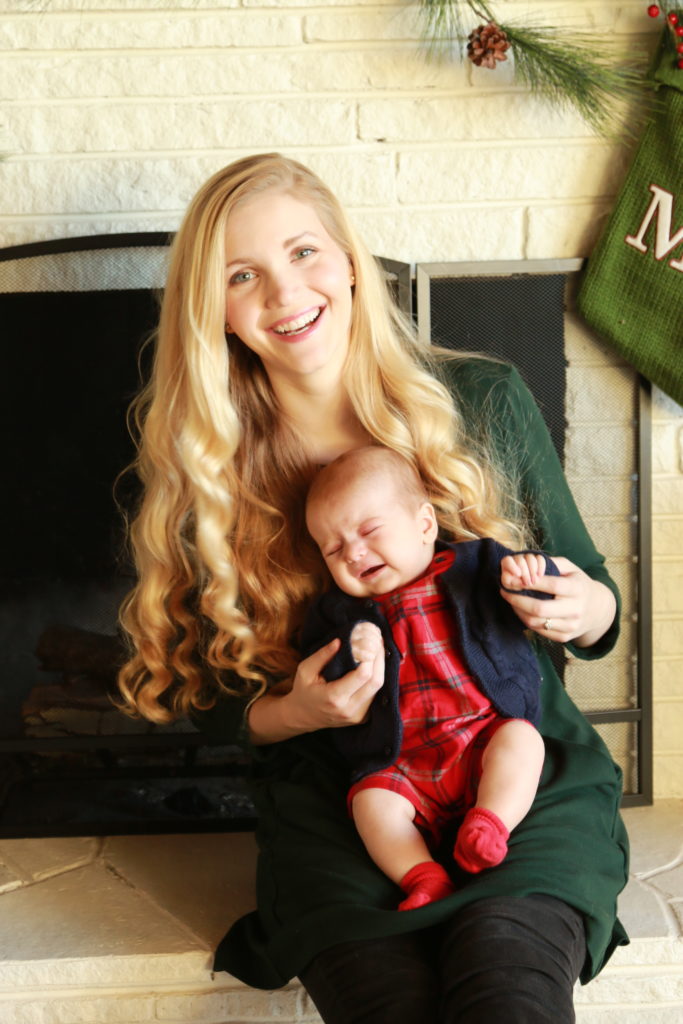 (parenthood. hah!)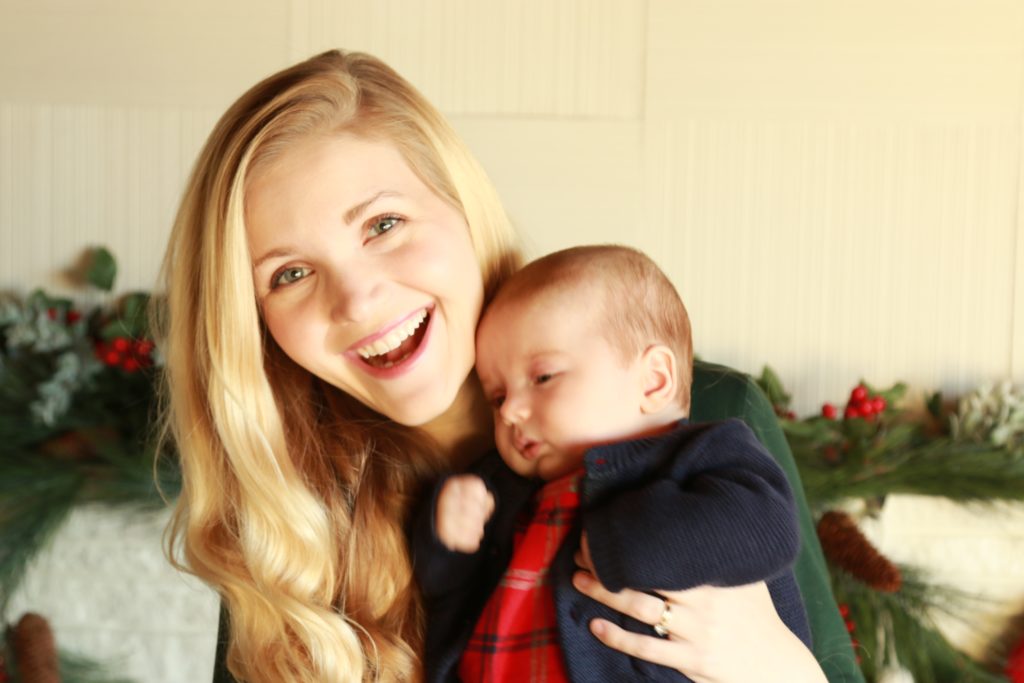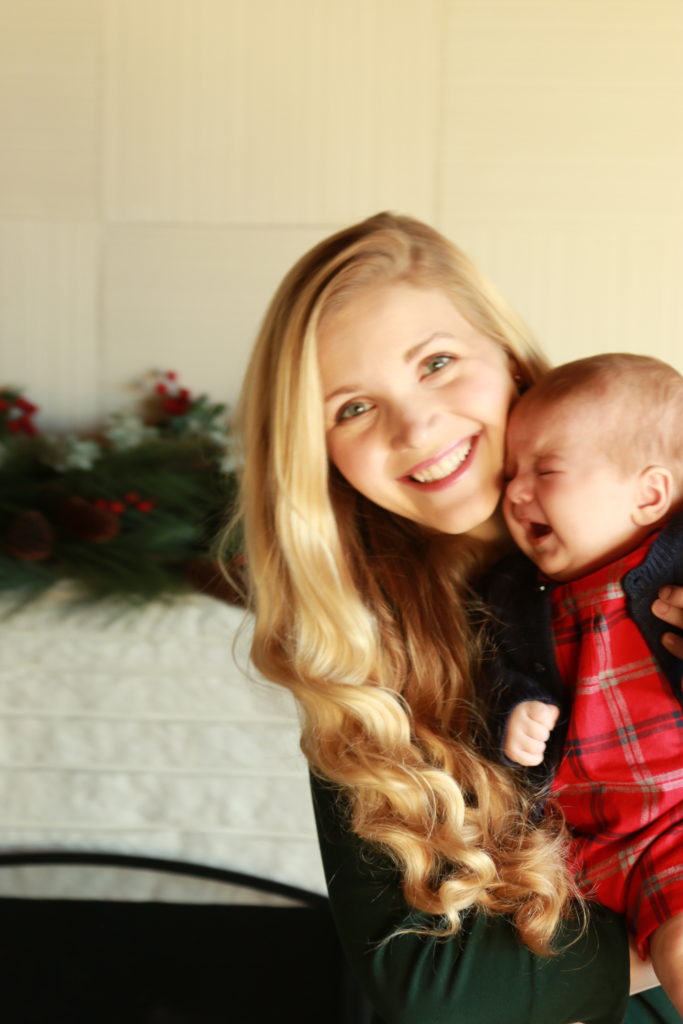 (again! hah!)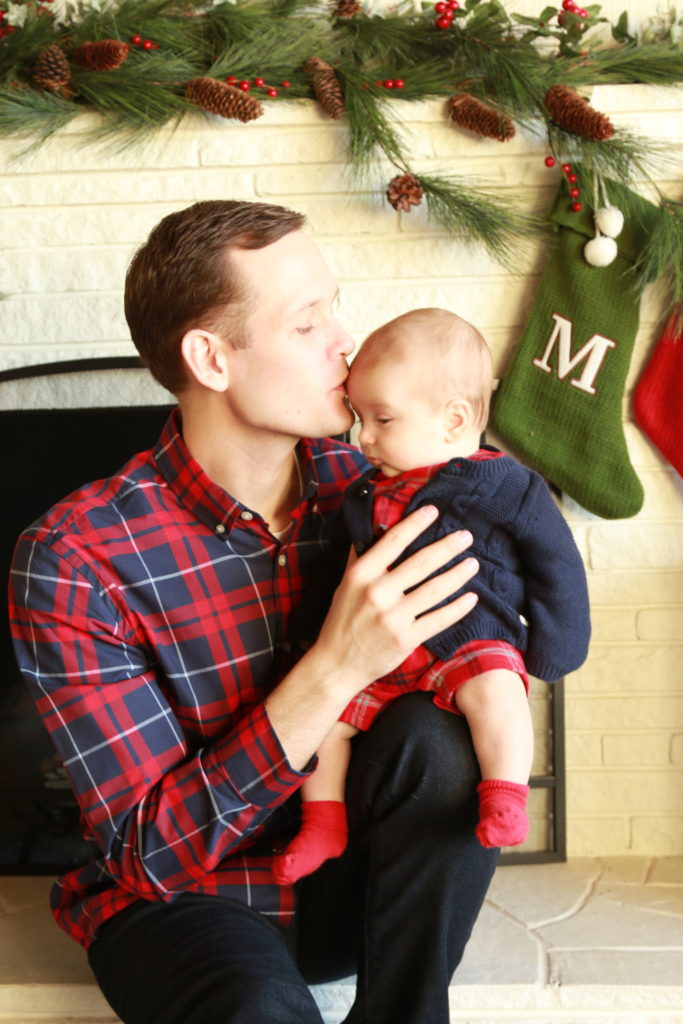 (but so calm for Dad?)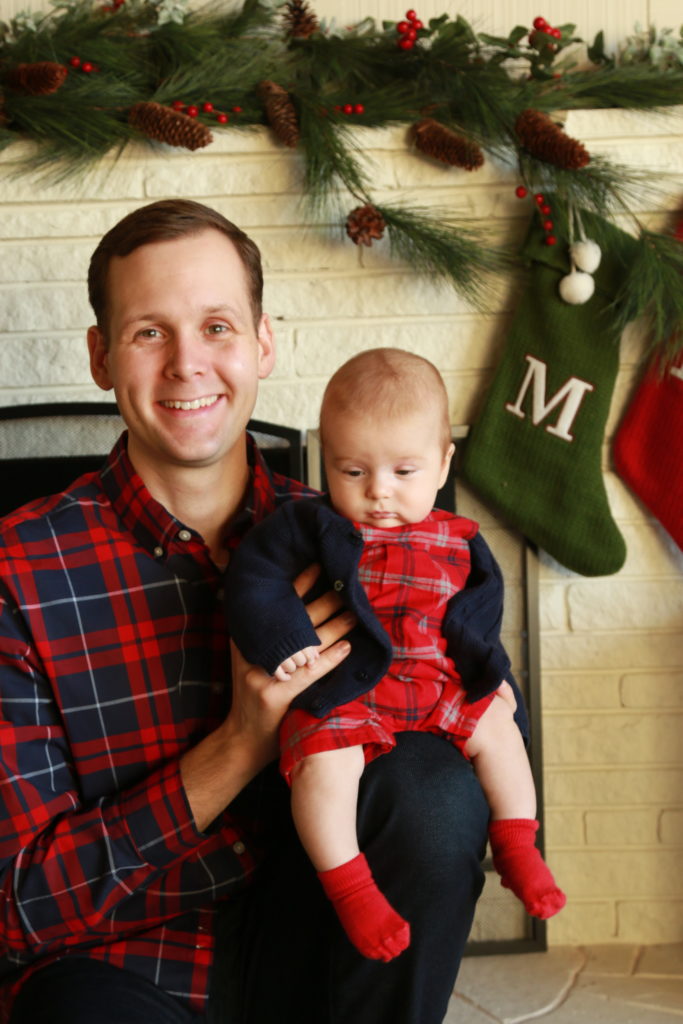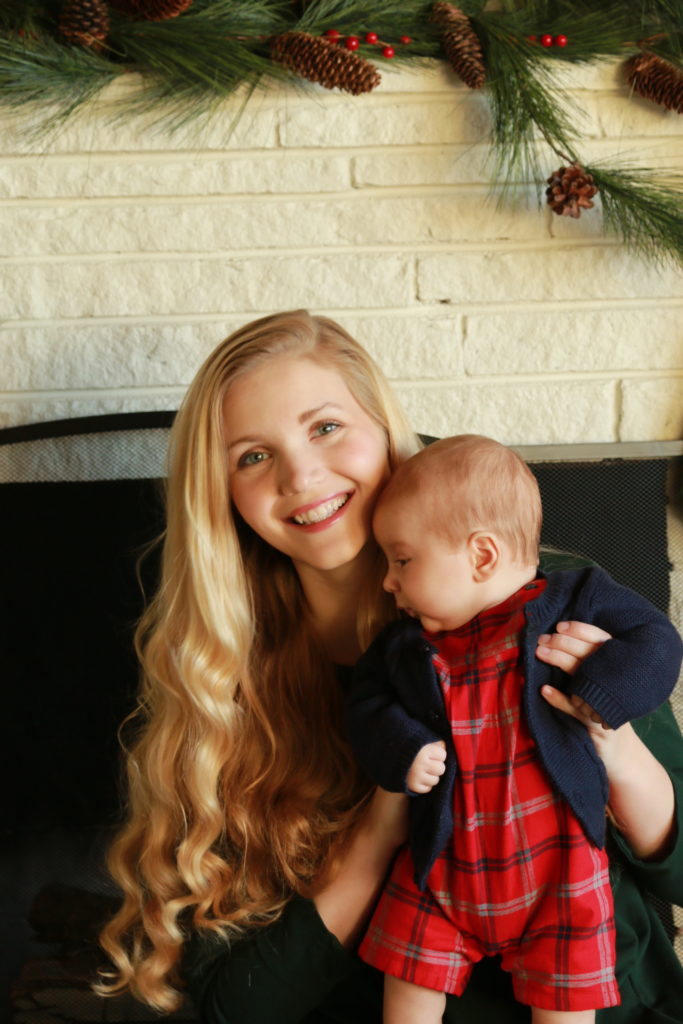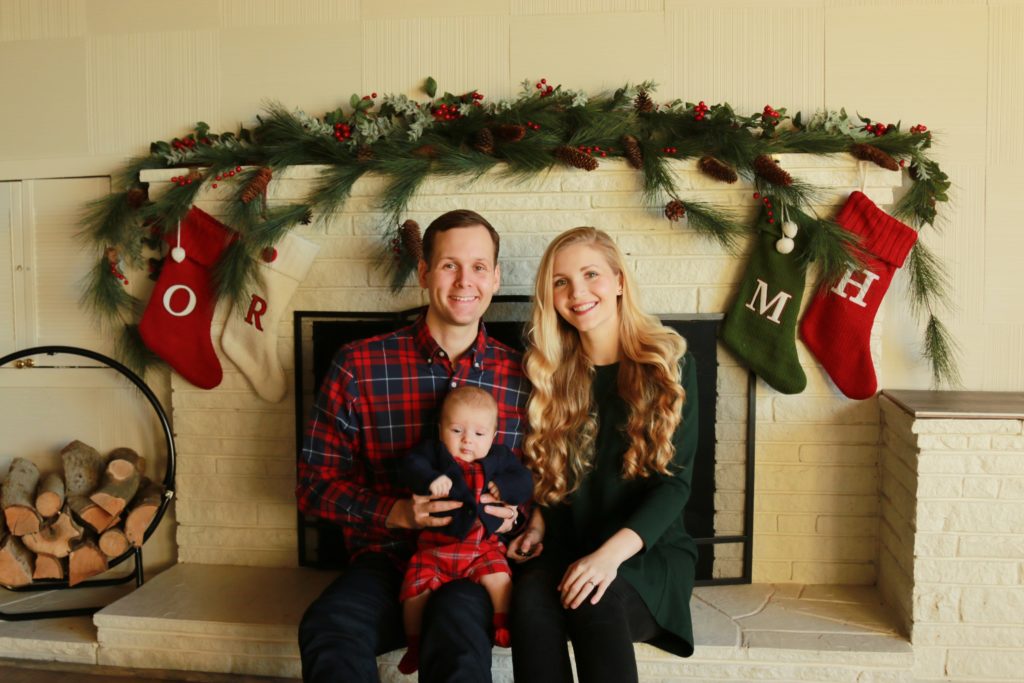 O's first day of work!
Asleep at church