Family,
It's hard not to skip straight to the best part of the month, so I won't even try to backtrack….baby is HERE!!! Henry Theodore Palmer was born on Monday, September 25th at 6:49PM at 7lbs 14.5 oz and 20.5 inches after 9 hours of active labor while I paced around our apartment (starting at 1 am), a 5 hour nap in the hospital (thanks to modern medicine!), and a quick 15 minute push! He is healthy and happy and perfect and we couldn't be more pleased! Looking at his teeny, tiny little face, rosebud lips, itsy bitsy chin and enormous beautiful eyes was so surreal for me….I still can't believe that he is ours, and that my body was somehow able to create such a perfect little human! What a miracle! I was beyond fortunate with the labor and delivery….the whole experience was honestly great. The nurse who helped deliver him was chuckling after he was born, saying that I should definitely do this again, and that I also maybe shouldn't tell my girlfriends how smooth the whole process was for me. (Counting my lucky stars for that one!) I am feeling more or less back to my normal pre-pregnancy self just a week later, thanks in huge part to my Mom who has been with us since Henry was born and helps keep life running smoothly. Because she has been our baby angel, Oliver and I have gotten more sleep than we dared hope for, much yummier, healthier food than we would have ever had time to make ourselves, and have gotten to snuggle this little newborn into our life into a very tidy, calm apartment….thank you thank you thank you Mom for helping make this transition into parenthood so wonderful! Henry, of course, loves her as much as we do and has spent hours and hours snuggled up like a bug in a rug happily in her arms.
Henry was born with lots and lots of black hair and blue eyes, just like I was as a baby. He is a true California boy already and absolutely despises the cold. Even with 80 degree days here, we still have to wrap him up in double or triple blankets at night for him to be content. So far he is sleeping really well, in about 4 hour stretches through the night…saying our prayers that this continues!
Watching Oliver become a father is too precious. He is a VERY active dad and changed every. single. one. of the diapers for the first two days before reluctantly letting my mom and I pitch in too. He has the magic bouncing touch (and muscles) that will calm Henry down when nothing else will do, and is ferociously protective and committed to the health of his new baby, and thus, me, his eternal food source. haha! I am only half way teasing when I say that he was the wellness drill sergeant for both Henry and I those first few days…(eat! drink! take a nap!) Mozzi has been surprisingly good….nice and calm and content around the baby, and has yet to venture farther than sniffing his toes and his carseat. The fact that my mom has been taking him on multiple hours' worth of walks every day has certainly contributed to his contentedness. We were worried that our fur baby would be jealous of the new addition, but so far, all is well!
I also cannot neglect to mention the other big miracle here….after three years of work, I finally have my CFP®!! I filled out the final bit of paperwork at 3 am that Monday morning while I was in labor at home, and got final confirmation that all was done and settled while I was in the hospital, just a couple hours before Henry was born. haha….phew!! The timing couldn't get any better than that! Oliver took a week off of work for the baby but has otherwise been a busy bee with the company! They rented office space, hired their first full time contractor, got their systems all up and running, and have been busy working the days away. I love to see him doing something he enjoys so much, and now that they are funded, things are starting to move fast!
Overall, we are feeling beyond grateful and blessed. We spent conference weekend snuggled in our apartment with my mom, a fluffy puppy, and a brand new baby…it couldn't have been better. Thank you all for all of your sweet notes and well wishes!! We can't wait to introduce Henry to his amazing family 😃 Life is good.
Love you all!
xo
Rebecca, Oliver, Henry, and Mozzi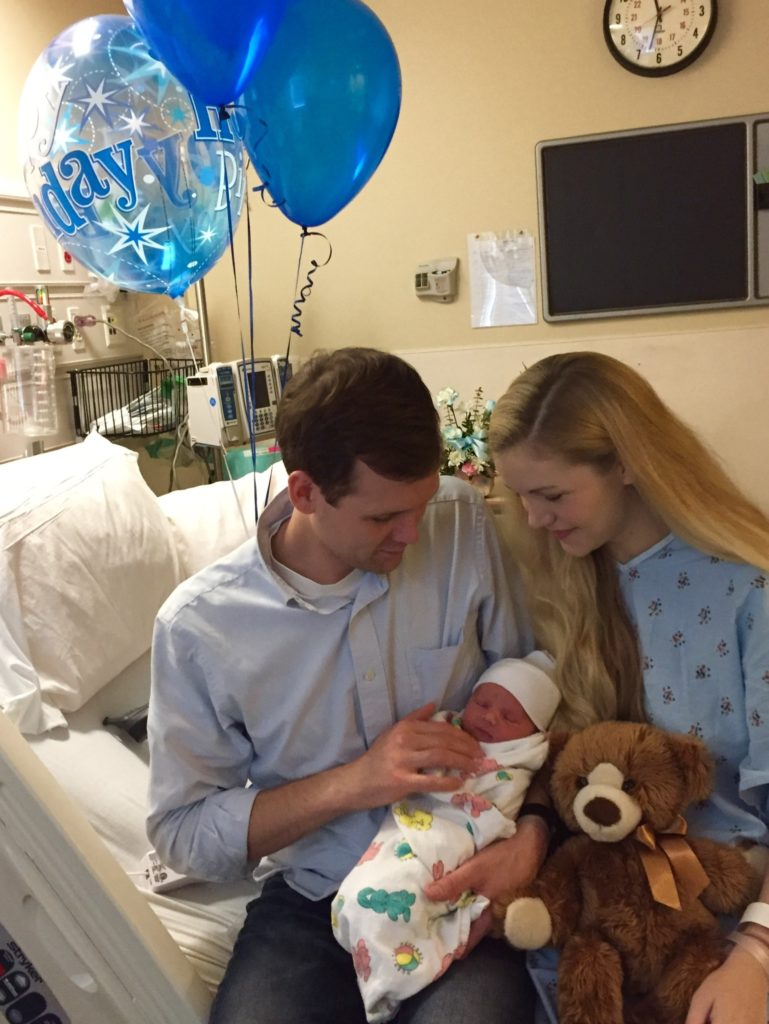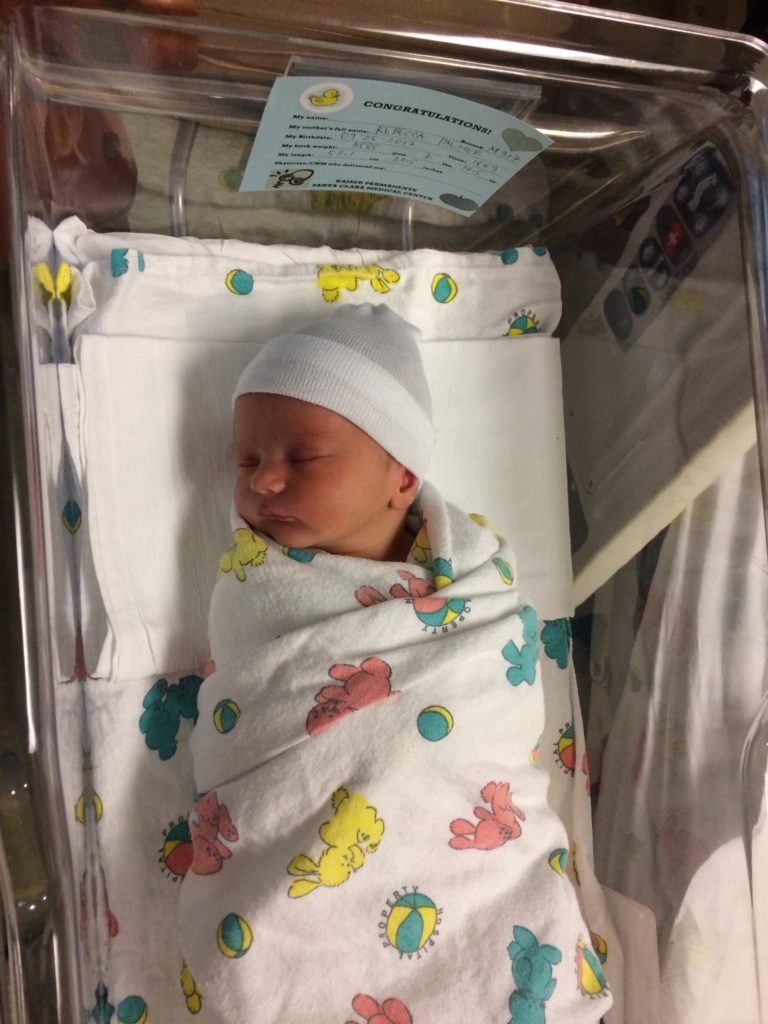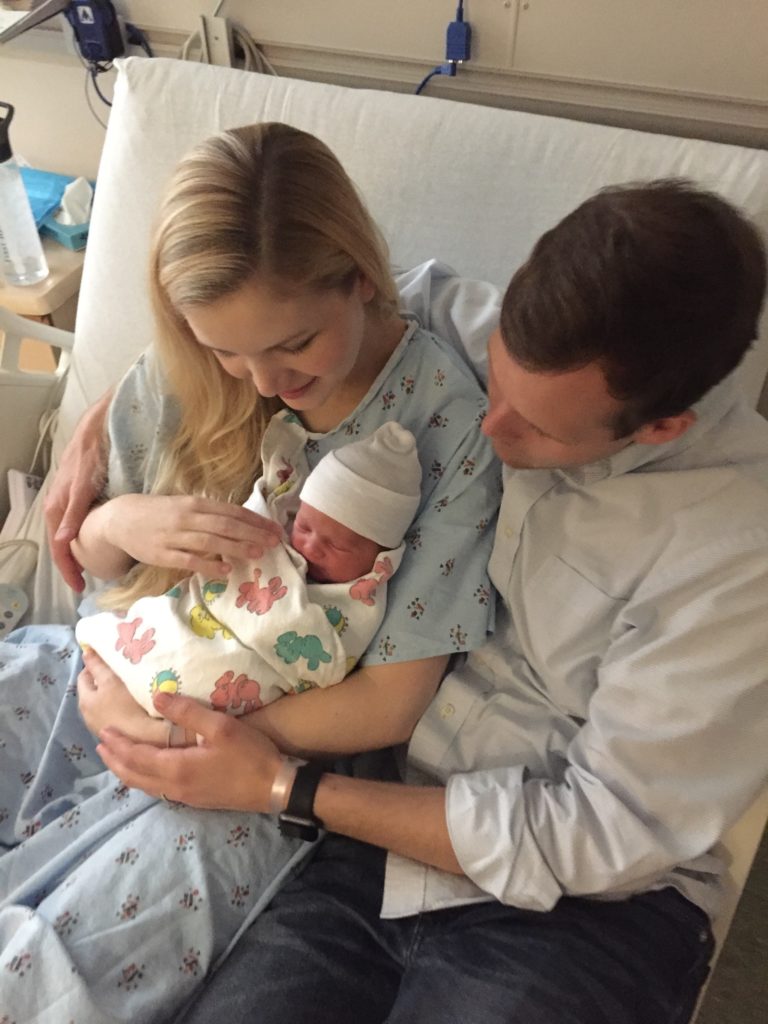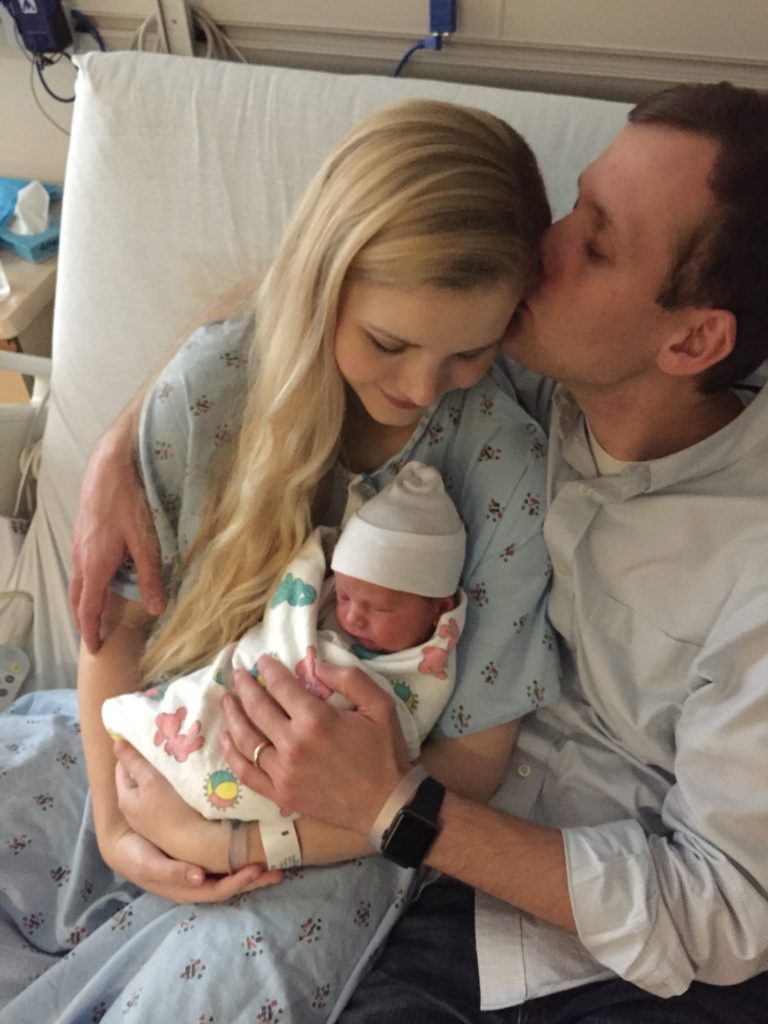 Going home from the hospital 24 hours later 🙂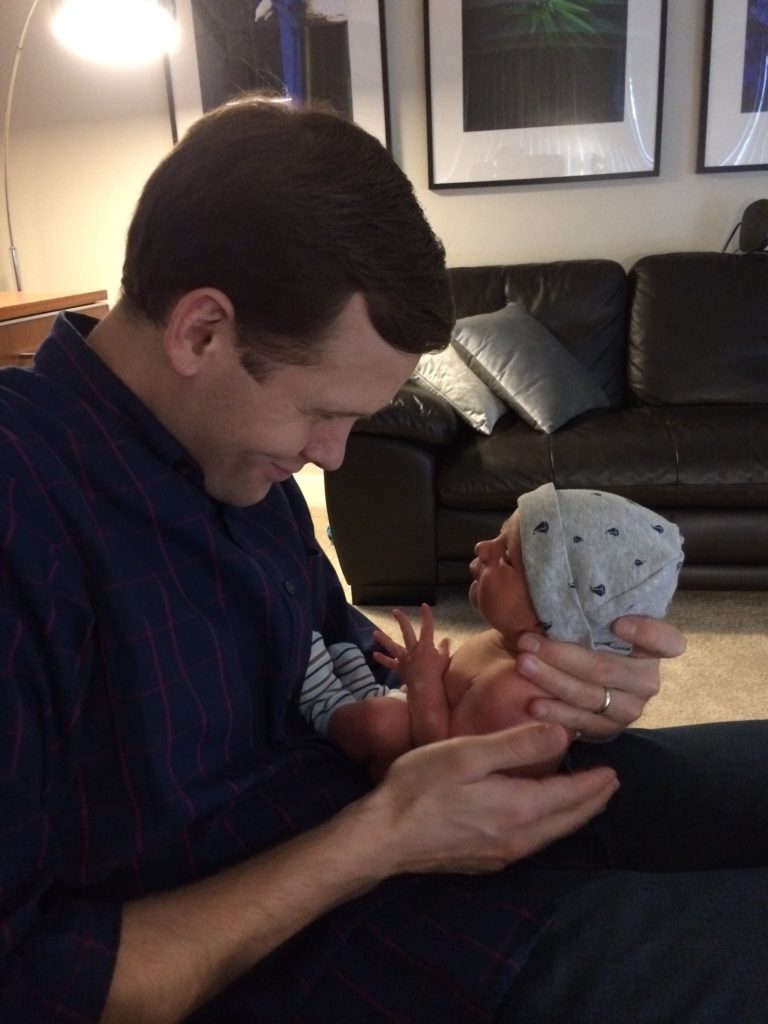 Daddy play time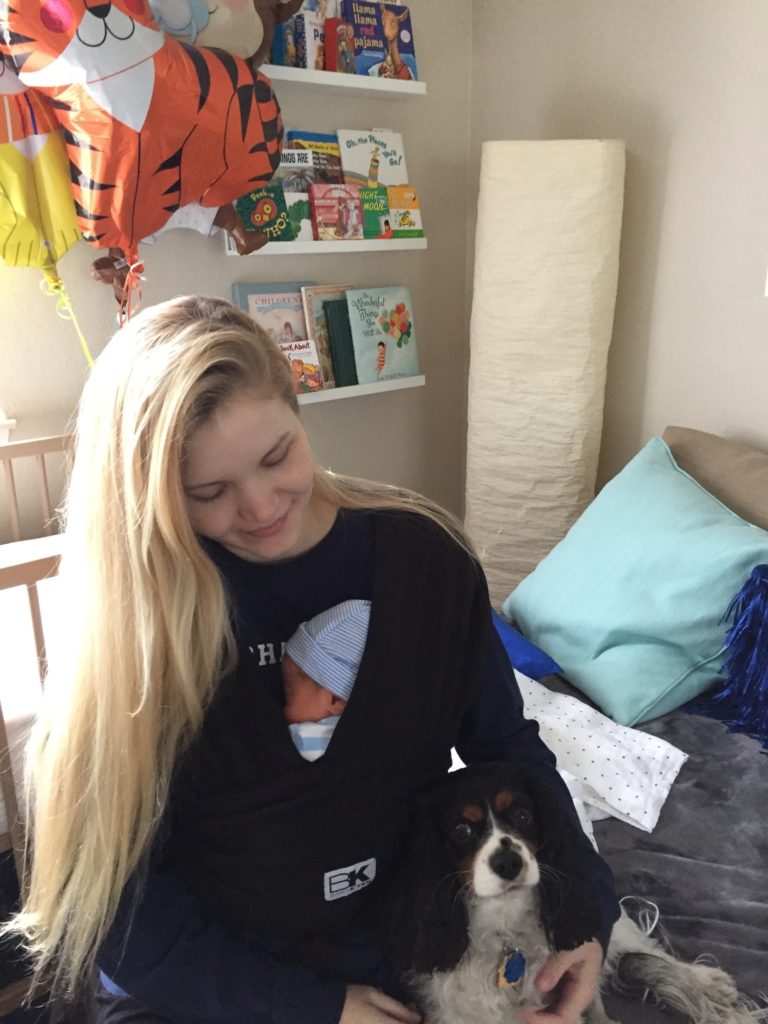 Ready for our first walk!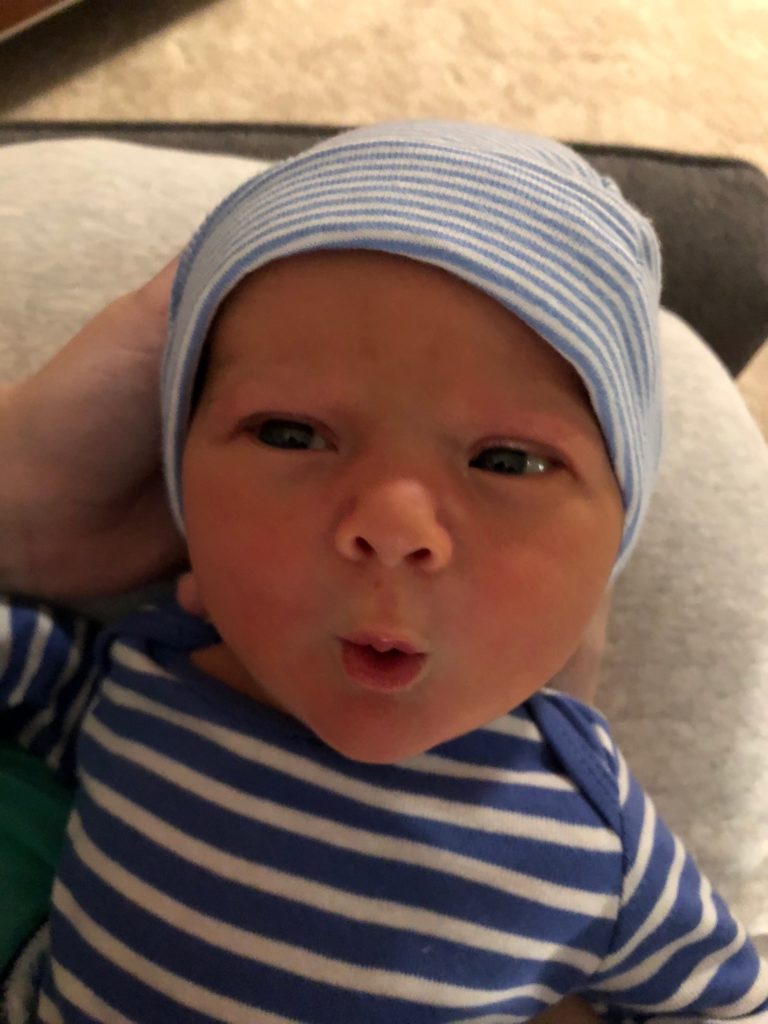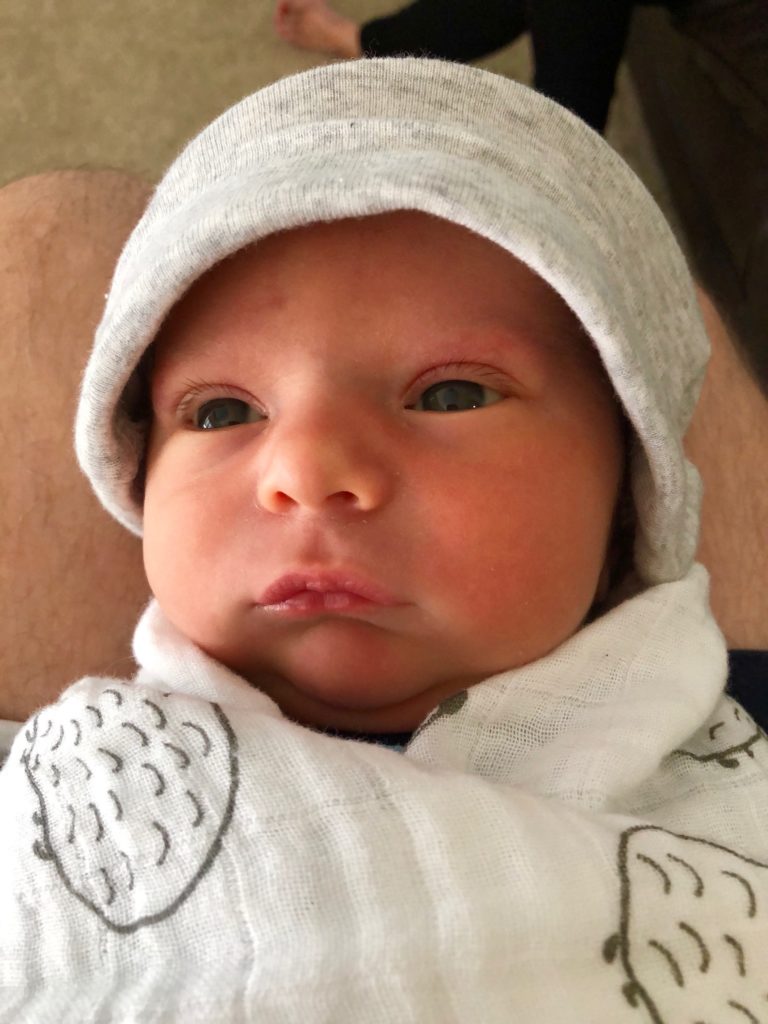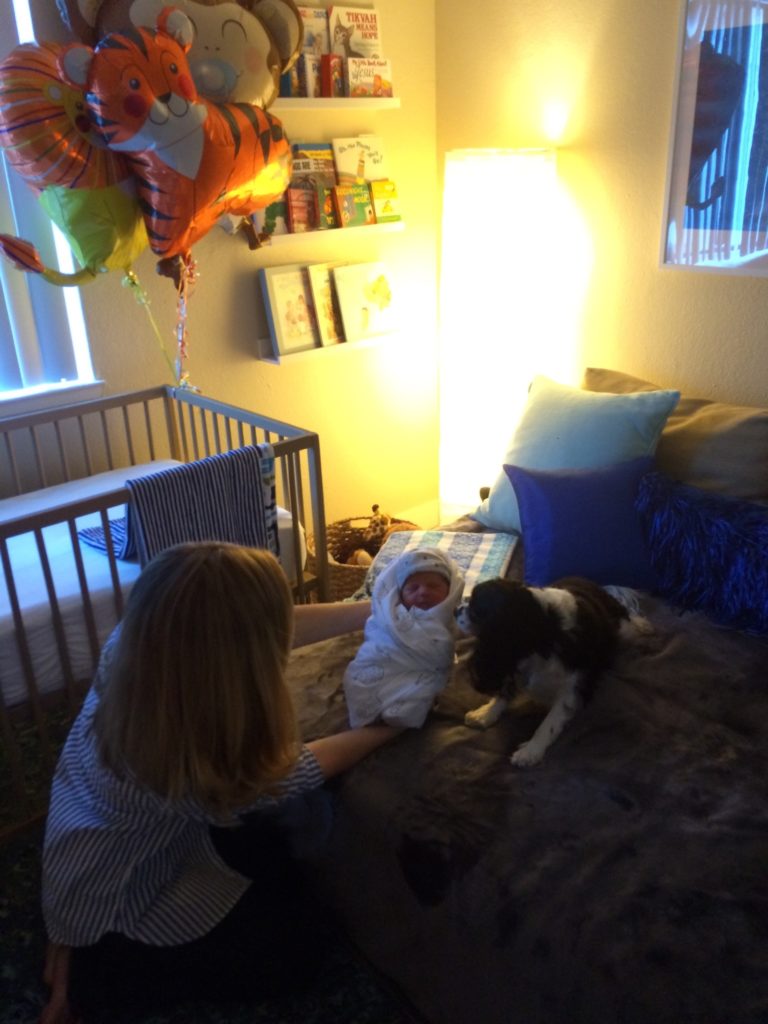 Mozzi and baby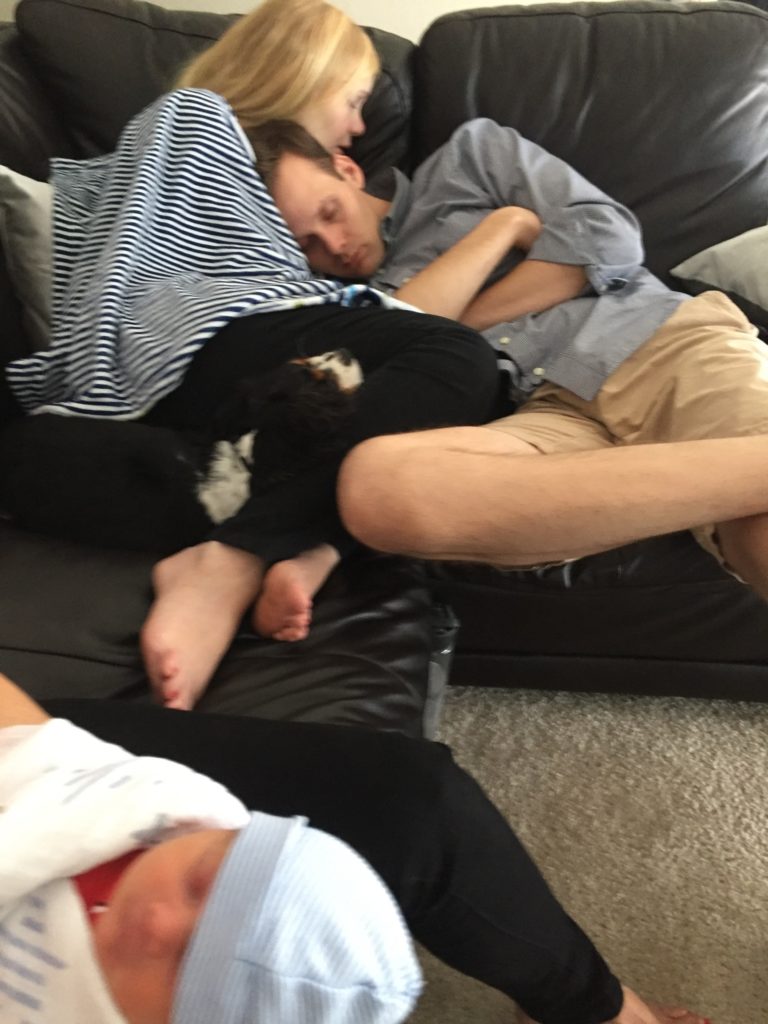 Snoozing during conference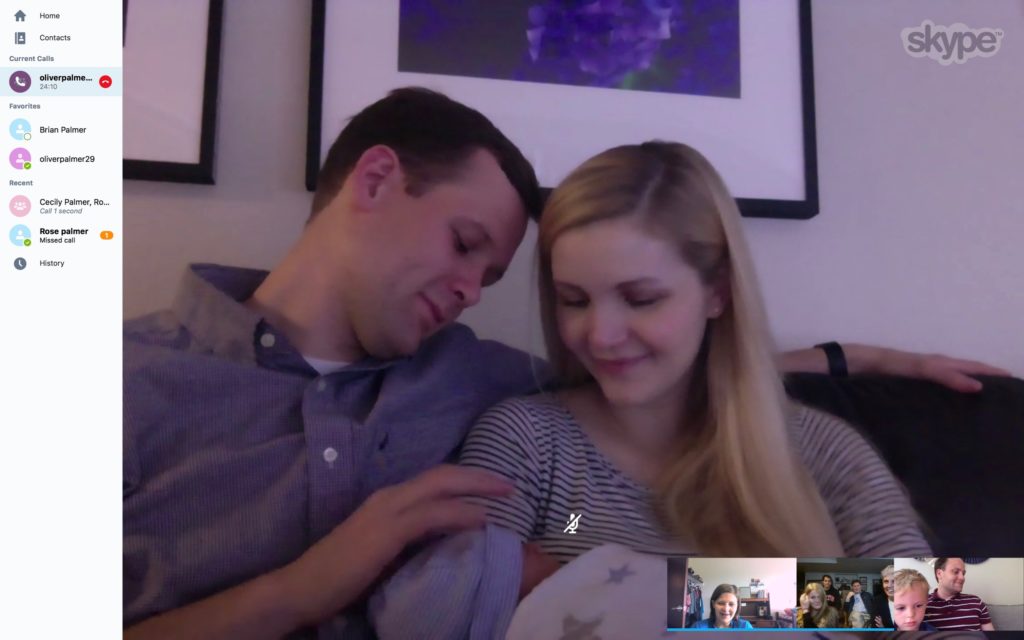 Family Skype call