Man on man have I been waiting SO LONG for my Apple Watch to come in the  mail! And call me silly, but I am really really insist that any accessories I wear, watches included, don't totally clash with my outfit. So naturally, I was going to need AT LEAST three watch bands, preferable cool, beautiful, interesting ones! And then….those Apple prices. Oh mama.  Since I had quite the little stash of leather, fur, and even hide, I thought I would make my own! And to my delight, these bands were SO easy and didn't require any sewing at all!
You will need:
Apple Watch Band adapters in your size (I use this 38mm one) – (to be fair, the "yellow gold" Apple watch face looks much more champagne colored to me, so the adapter isn't a perfect match, but, it works.)

Watch buckles (for the 38mm watch, I ordered the 22m buckle). Yellow gold all the way! These were perfect. The second one also looked like a good option:
Fabric….preferably leather or faux leather…or anything that won't fray when you cut it (unless you want to have to stitch the edges!). I LOVED getting creative with the fabric choice here! Man!
Crazy glue. (Oh yeah, you read that right!)
Something long and poke-y to punch holes in the band (I use the little tool that is used to mark holes for snaps, but any sharp point will do!)
Paper, scissors, tape.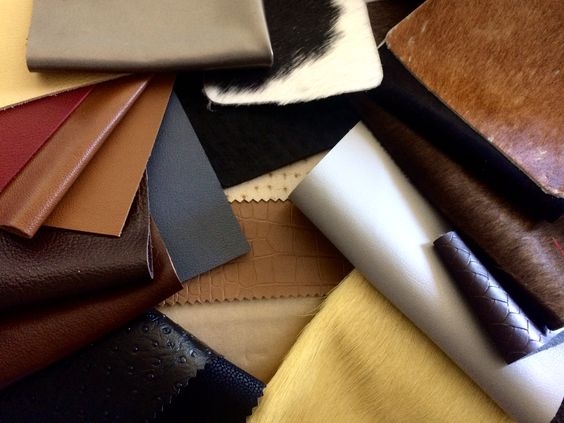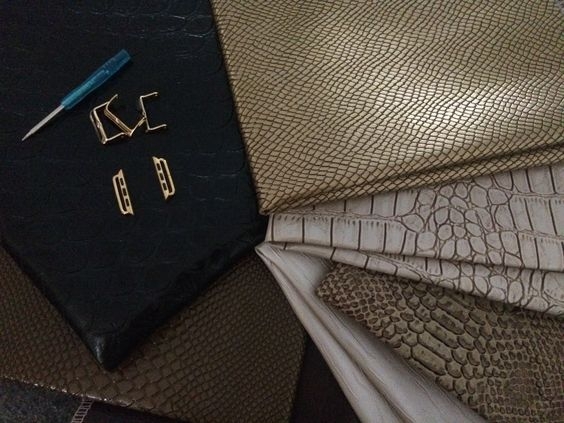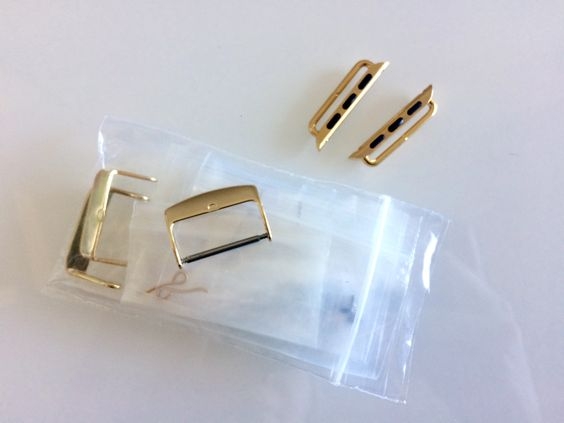 First, get a piece of paper and make your own perfect pattern by testing exactly how long you want the straps to be. Be sure to keep a 1/2 in on each end of the shorter piece (which will have the buckle) and a 1/2 inch at one end of the longer one. You'll use this to loop around the buckle/adapter. I'd say error on the side of "slightly longer than you think you need" because the apple watch is slightly raised off your wrist, which will eat up some extra length. I made a little paper "watch face" to attach the paper straps to in order to test the fit.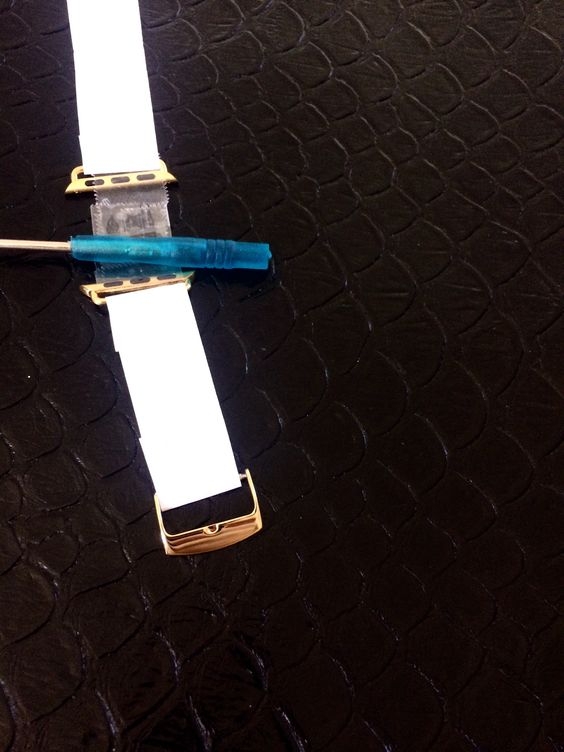 Once you have your pattern and you've tested it on your wrist, trace the pattern onto the back of your fabric and cut it out.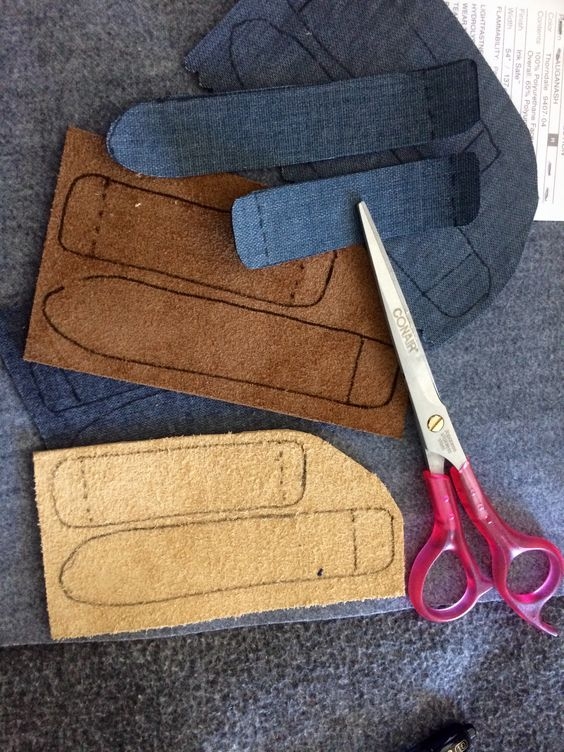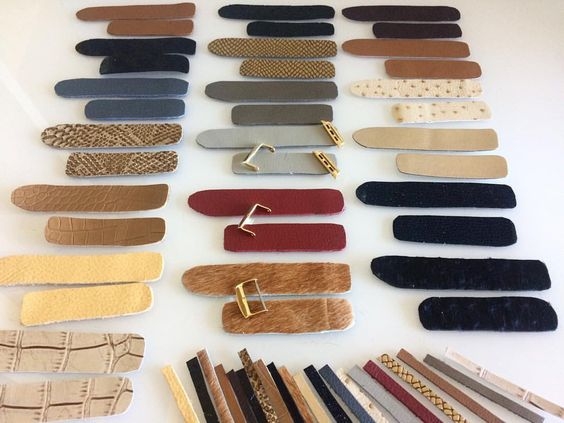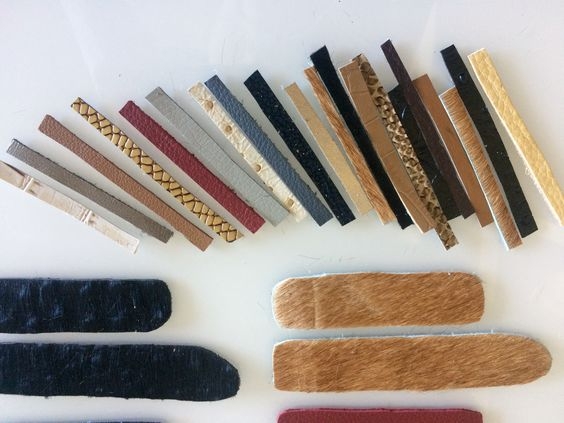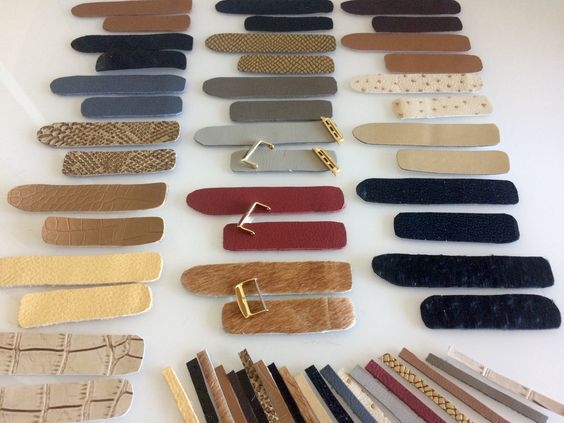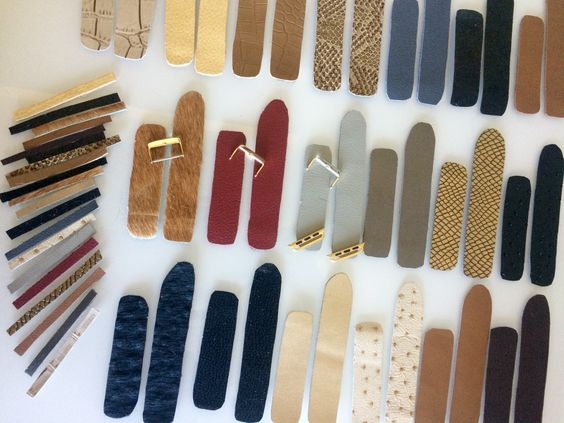 Then, test the width of the fabric and make sure it fits in the buckle and adapter…you don't want it to be too loose and wiggling, or too tight and smashed. Trim as needed. Also, keep in mind that you will need to make a tiny slit for the prong on the buckle.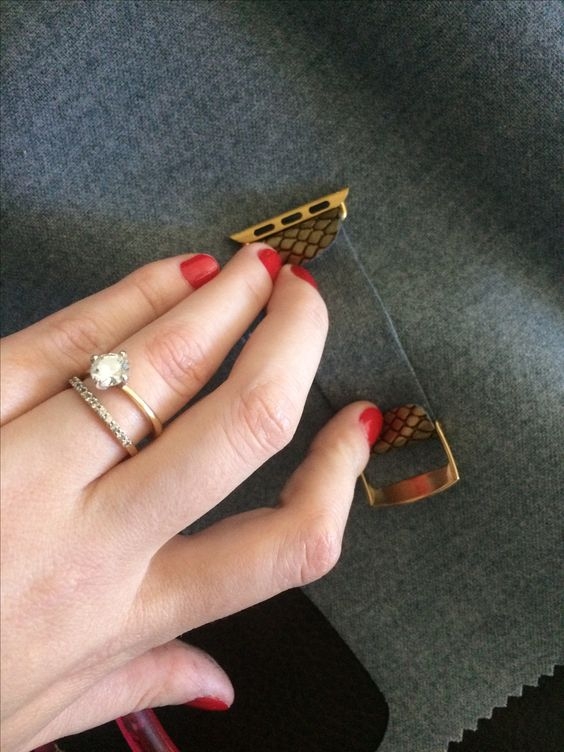 Use crazy glue to fold over and secure the ends where needed. It helps to place the bands under something heavy while the glue dries. It only takes a couple minutes. Remember not too get glue EVERYWHERE inside the band…you need a clear, empty little strip for the metal to move around in! And, if you can do this with out Crazy-glue-ing your finger tips, I salute you.
Finally, make a little loop and glue it together around the strap for the non-buckle band side and poke your holes! (alternatively, you can wait to poke your holes until you've actually attached it to the watch and tested the fit around your wrist, if you want to be 100% certain)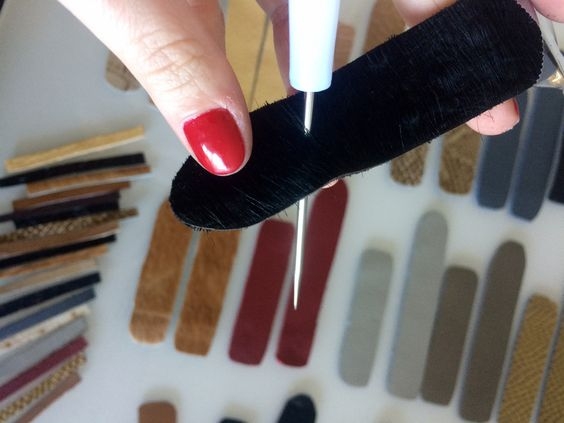 Once everything is dried, you should be able to slip the band right into the watch and voila! Ready to go!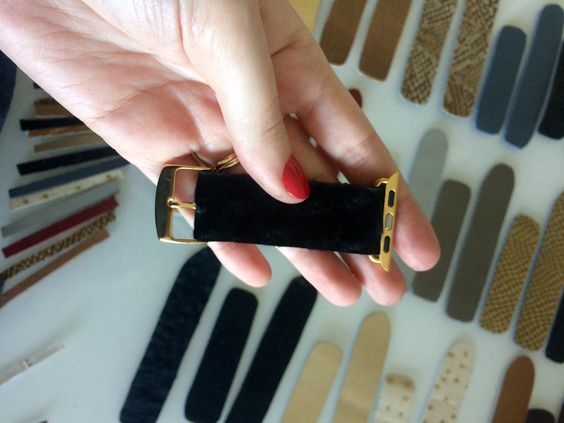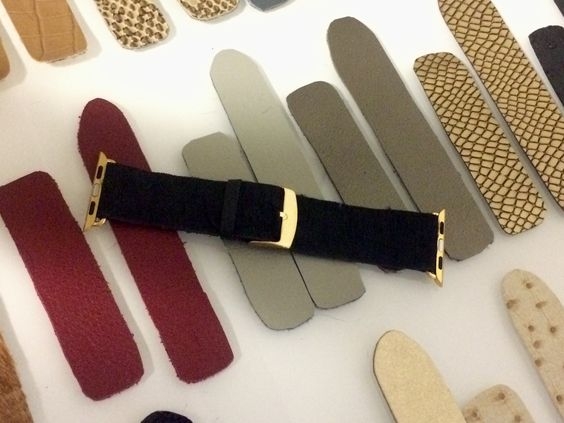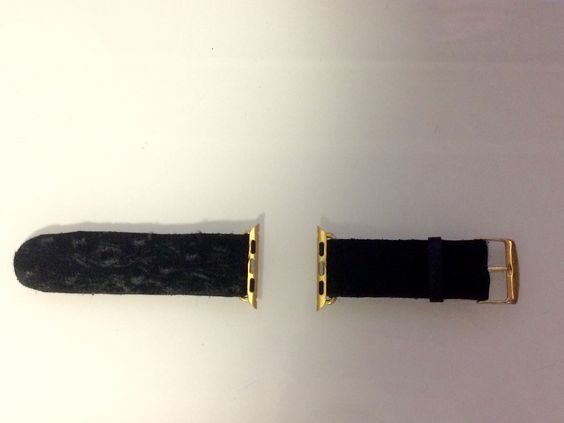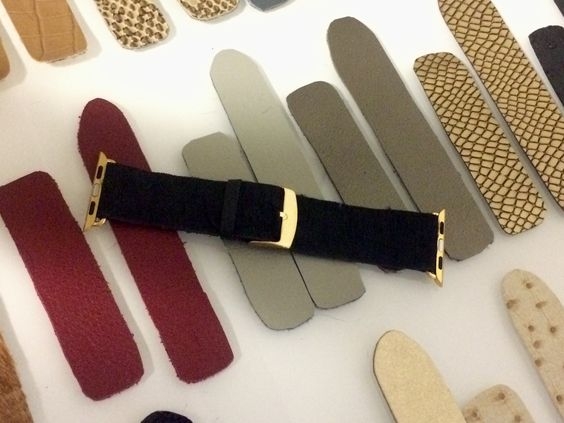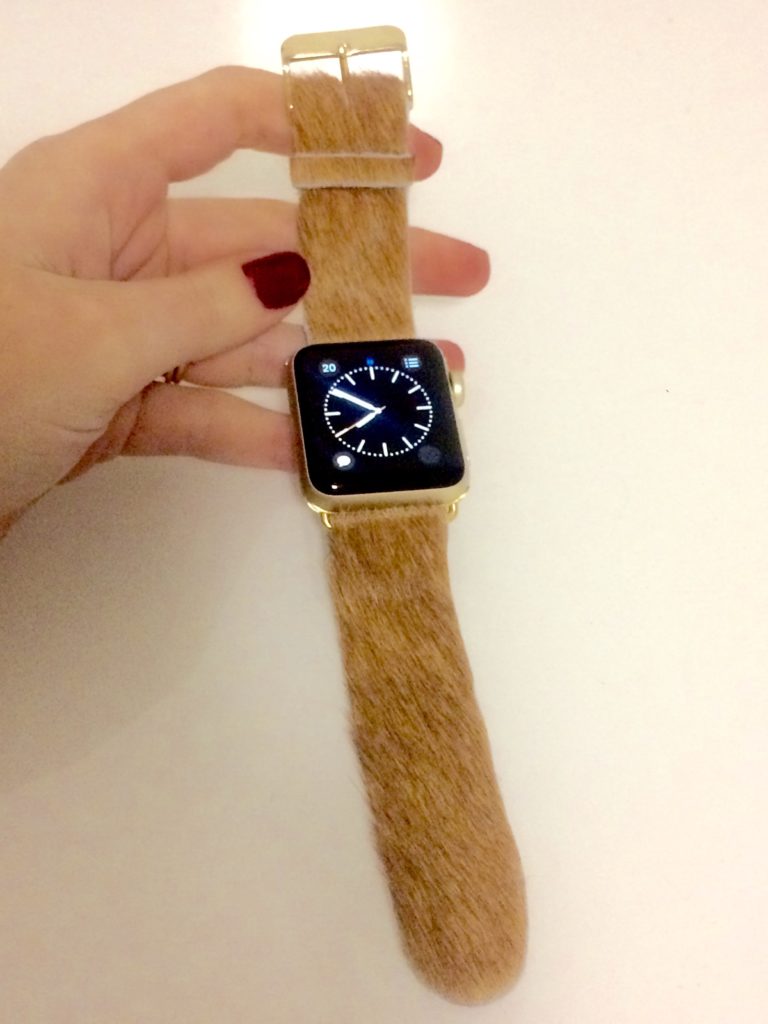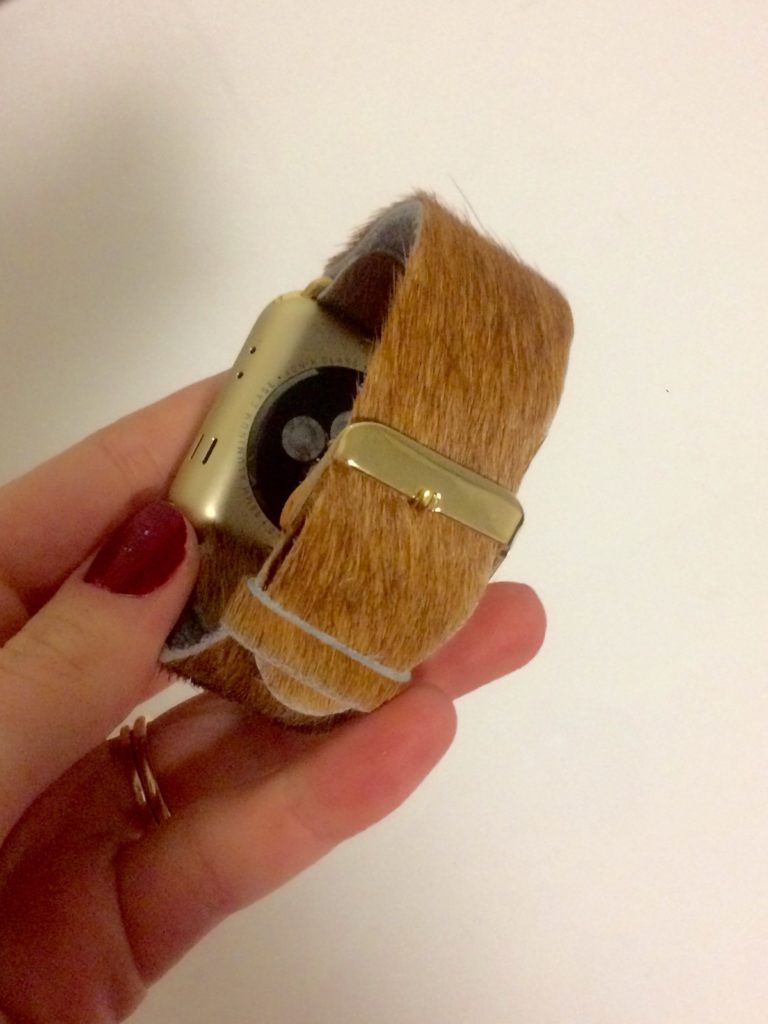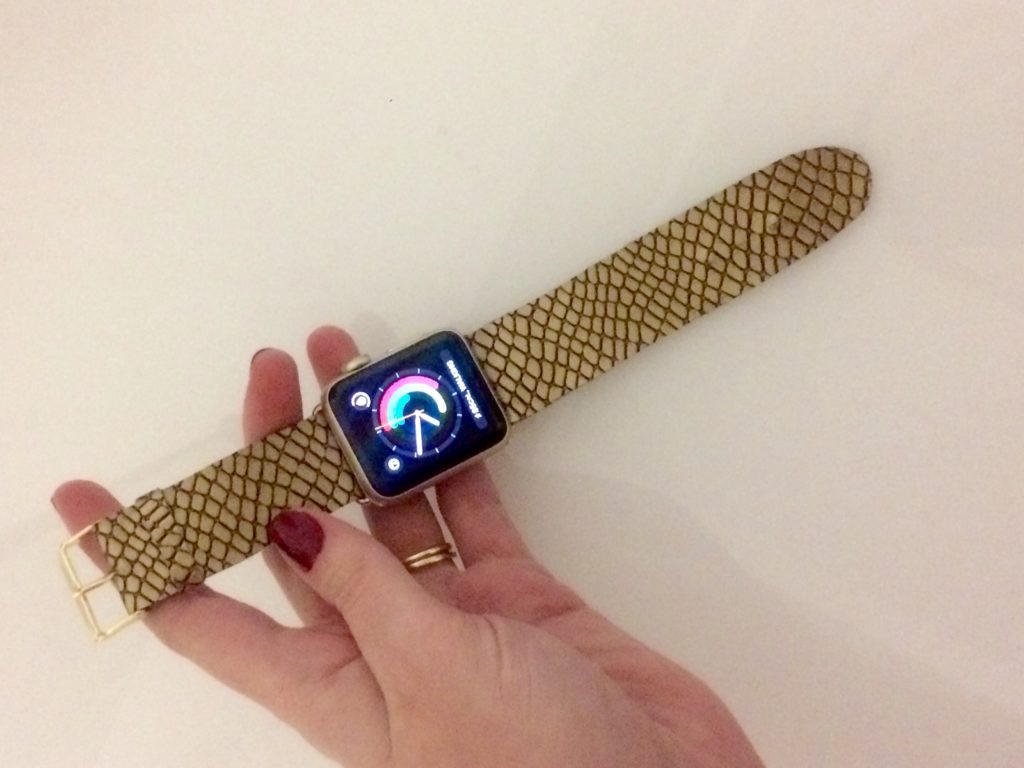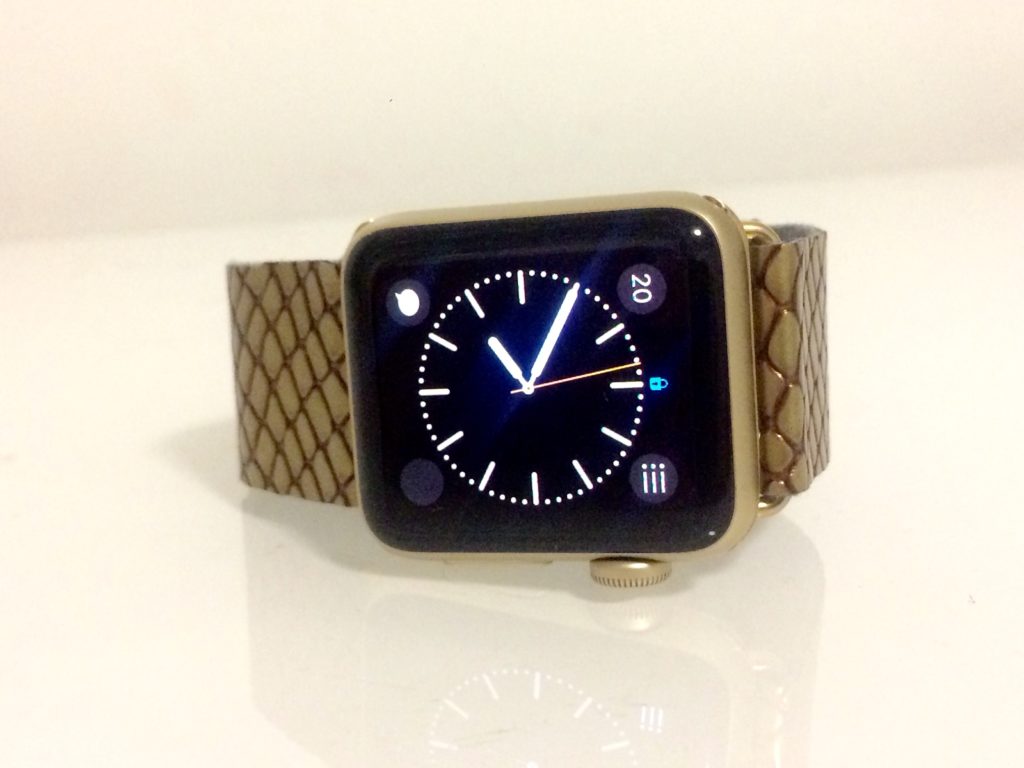 Soooooo I now have a huge stash of stunning, unique, beautiful apple watch bands for less than the cost of one sport band from the Apple store (and sorry Apple, but these are seriously so much cooler!) The only hard part about this is deciding which band to wear every morning 😉 Red leather? Suede? Gold snakeskin? Shimmery nude? Black crocodile? Oh boy.
You could purchase an adapter for every band if you want, but I personally just purchased three adapters to switch between the ones I wear most often. The adapters are easily interchangeable with the little screw set they send along, however, the buckles cannot be interchanged easily, so you will want one per band.
I only photographed the final watch/band combo on those three, but the others are beautiful as well! I found that the thinner, softer the fabric/leather you choose, the more comfortable. I'm wearing that black hide one now and it's lush.
And, on a final note: I have purchased a couple different bands on Amazon (that would be impossible to make myself, hah!) which I have LOVED and highly recommend, in case you are in the market for these kinds of bands as well. Seriously can't even tell they aren't from the Apple store.
Cheers!
Rebecca