Oliver will tell you, I am not shy when it comes to diving right into a new project and starting to go go go and do do do…sometimes before I even know what I am doing! Let's just say, when we bring Ikea boxes home….reading the instructions is something to be done only when you get stuck 😉
However, I finally wen't back to the fundamentals a bit this week for sewing and is was SO FUN. I've only ever taken one "sewing class"….it was in high school. Our semester project was supposed to be making a pair of brightly colored, cozy, pajama pants. Instead, I made a blazer. Clearly, this /jumping right to the most difficult project possible/ is a long standing habit. hah. Somehow, I managed to pull it off and the blazer looked quite decent, if I do say so myself.
Anyway, I decided that it was time that I learned proper pattern making technique. I've always just made my own patterns as I go, which works most of the time, but OH BOY this really, really, helps. Because once you know the rules, you know how to bend them to your will 🙂
I really wanted to attend some design classes at Apparel Arts in San Francisco this fall, but the schedule just wasn't going to work. By no small miracle, I discovered that one of the head instructors at AA has also recorded and posted some of her best pattern making/design classes online at Craftsy. So far I've taken the bodice, skirt, and sleeve class and HIGHLY recommend them. Amazing instruction, so clear, so helpful. Any class by Suzy Furrer is amazing…if you're interested, you can browse them here —> http://www.craftsy.com/classes/search?query=suzy%20furrer&_ct=iuqhsx-kdyluhiqb-huikbj-sekhiu
Some pictures of my drafting adventures: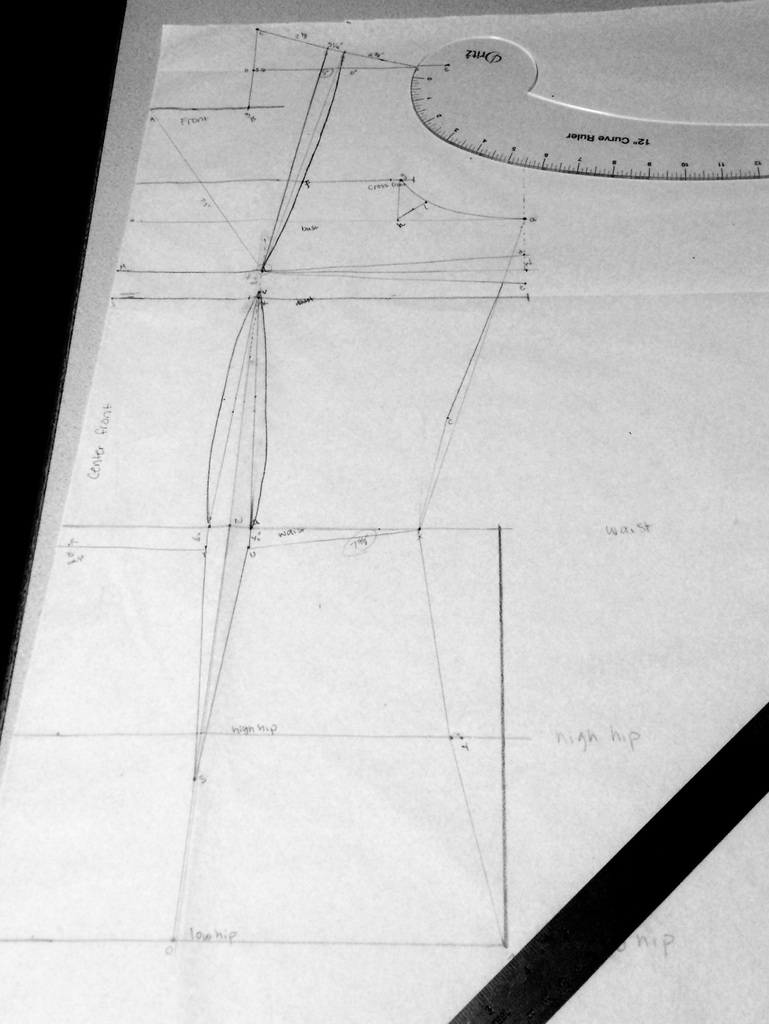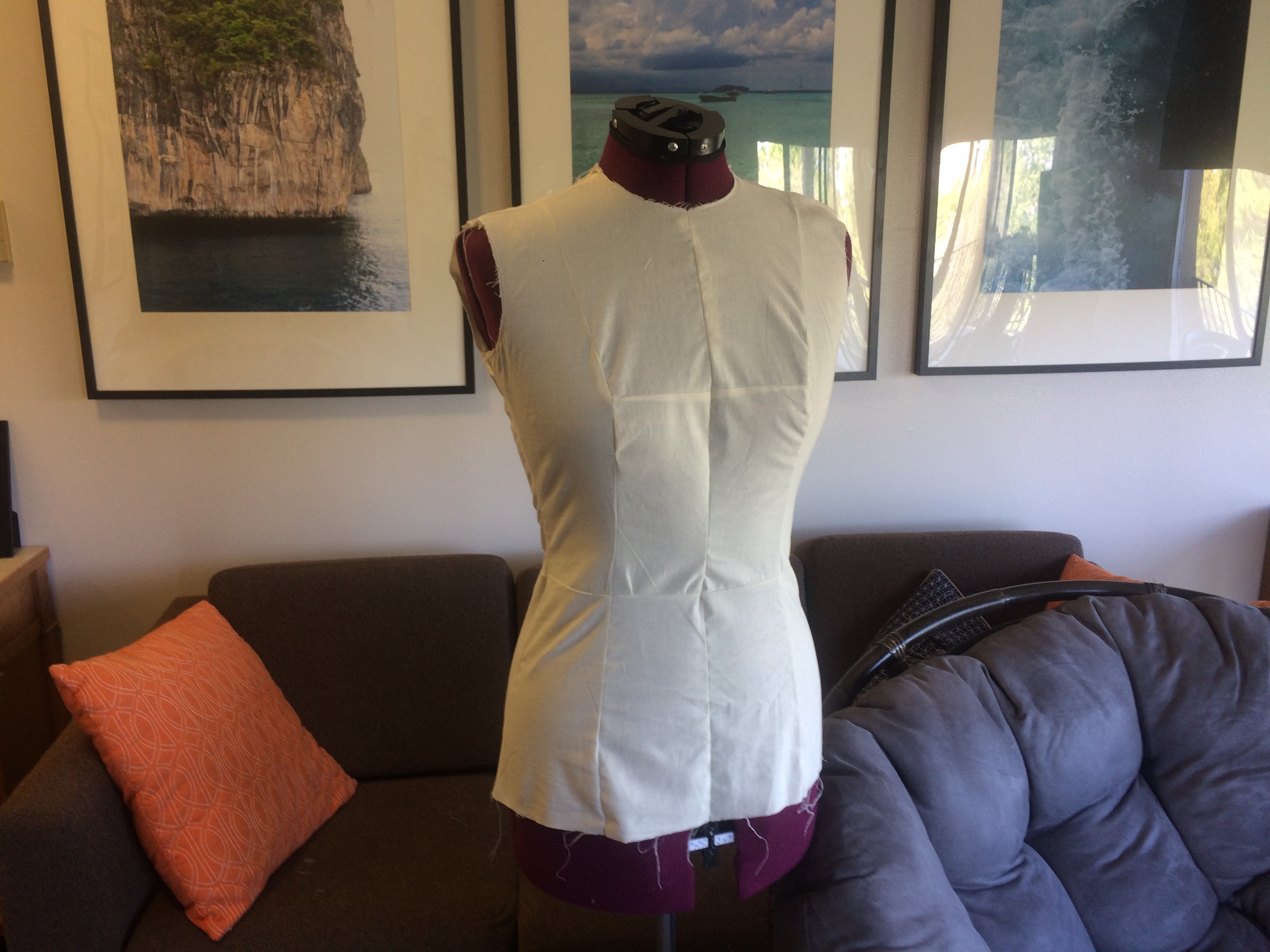 (testing the bodice fit with muslin (like scratch paper, but for fabric)…almost there!)
Also, I bought a serger! WHY HAVE I WAITED SO LONG?! It's this one. I highly recommend it for serger newbies like me.
Now that I can make bodices properly, I can get back to making adult sized clothing (though making baby dresses is seriously still my favorite thing ever). Some sneak peeks of upcoming designs….stay tuned!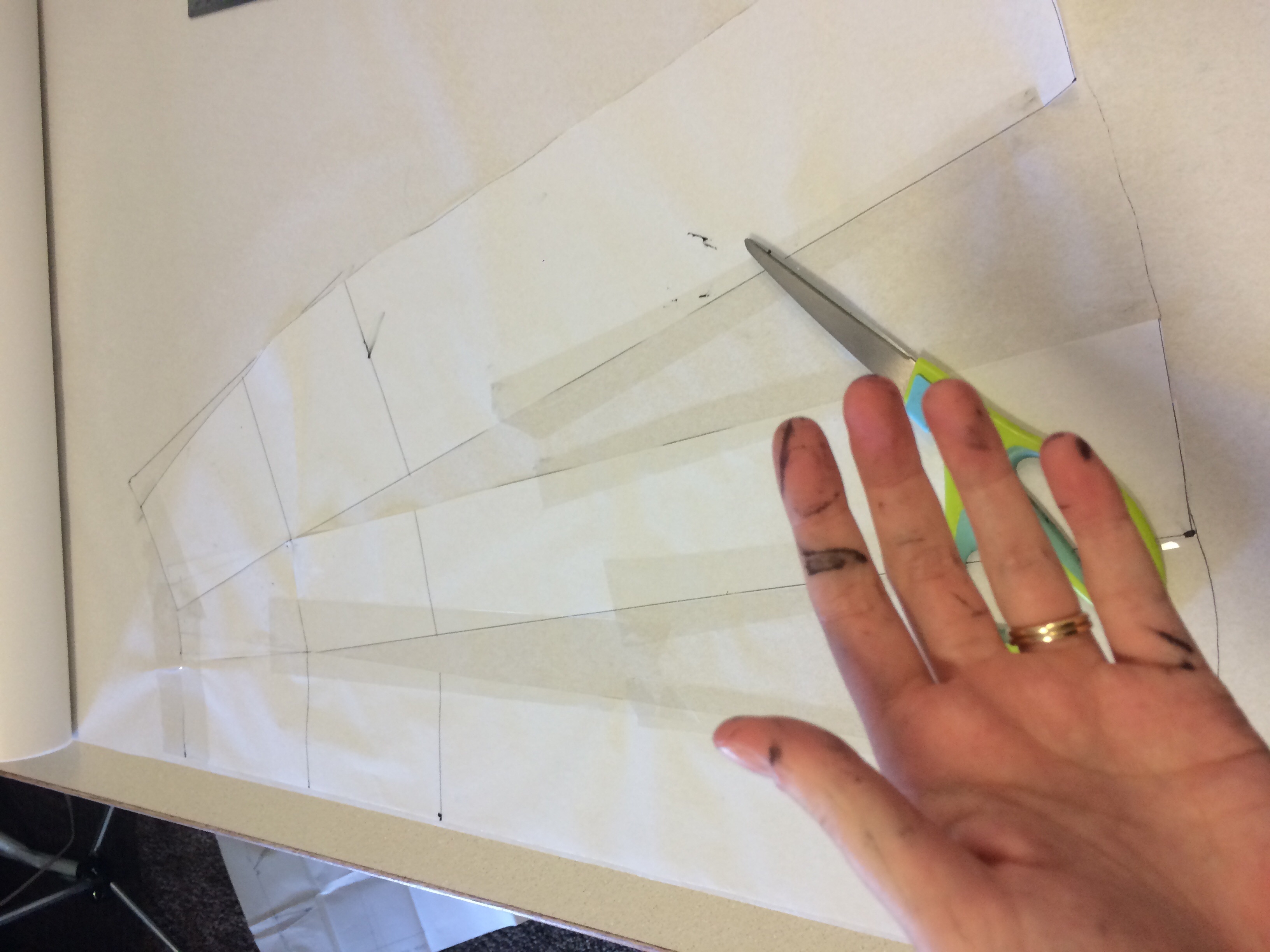 Clearly, inky fingers=evidence of a wonderful day spent drafting.
Ahhh, so good. So good to create.
R.