Infinitely more lovely than a beanie or a cap, and perfectly delightful for a child…these little bonnets are too cute. I prefer the more simple patterns (as opposed to very thick or loopy ones). This was a snap to make — I did it in one sitting and this is only my second attempt at crochet ever!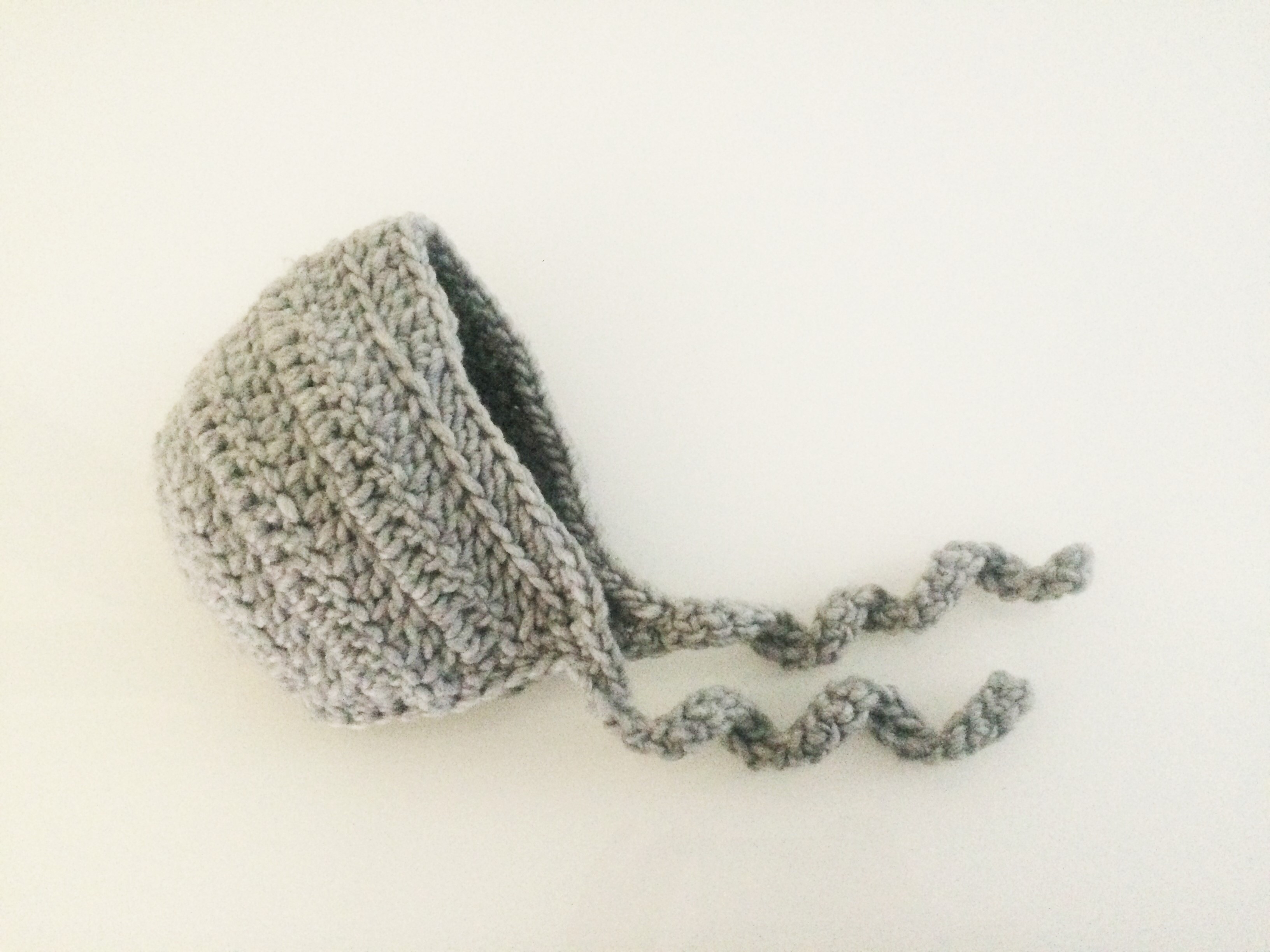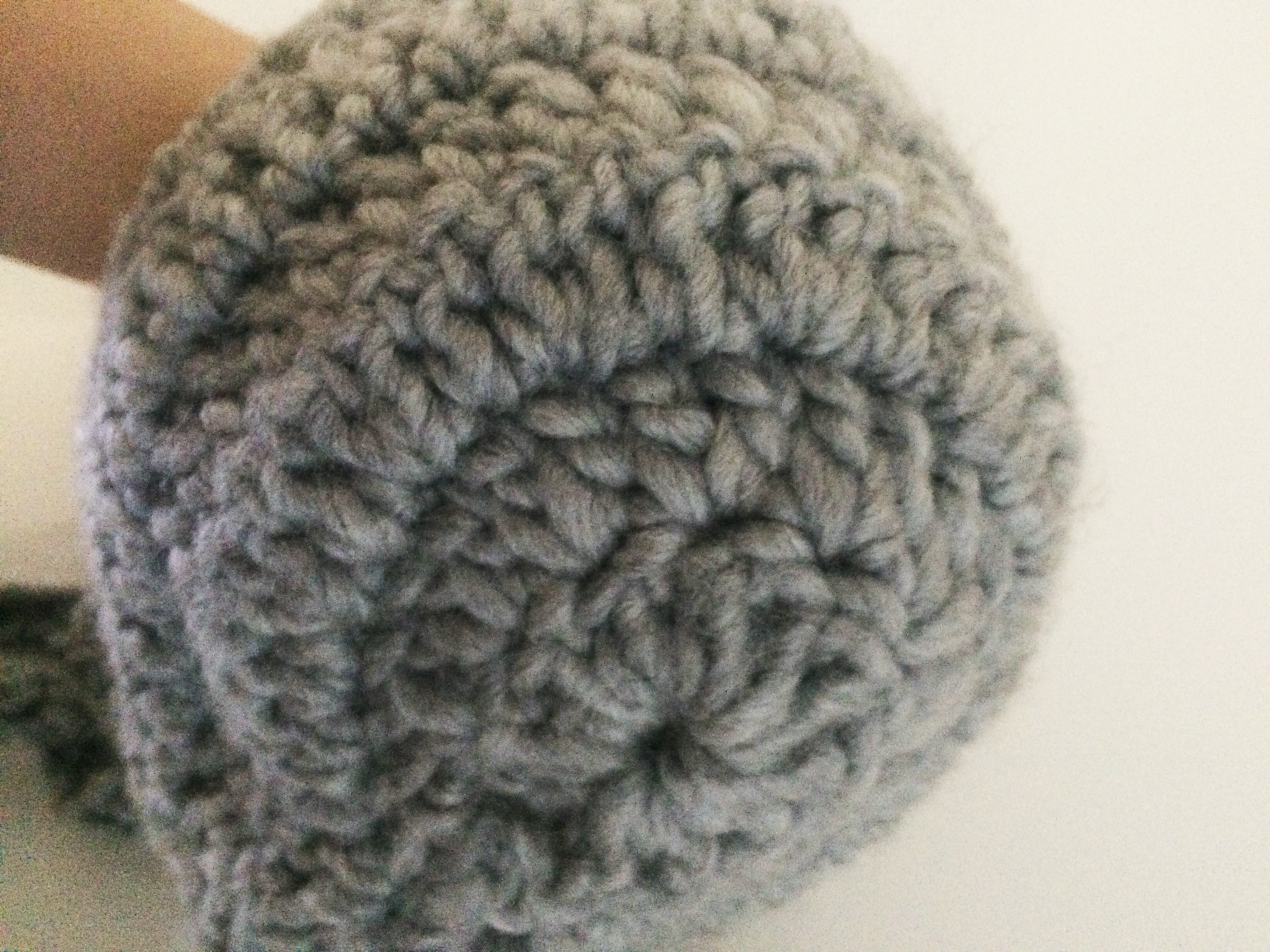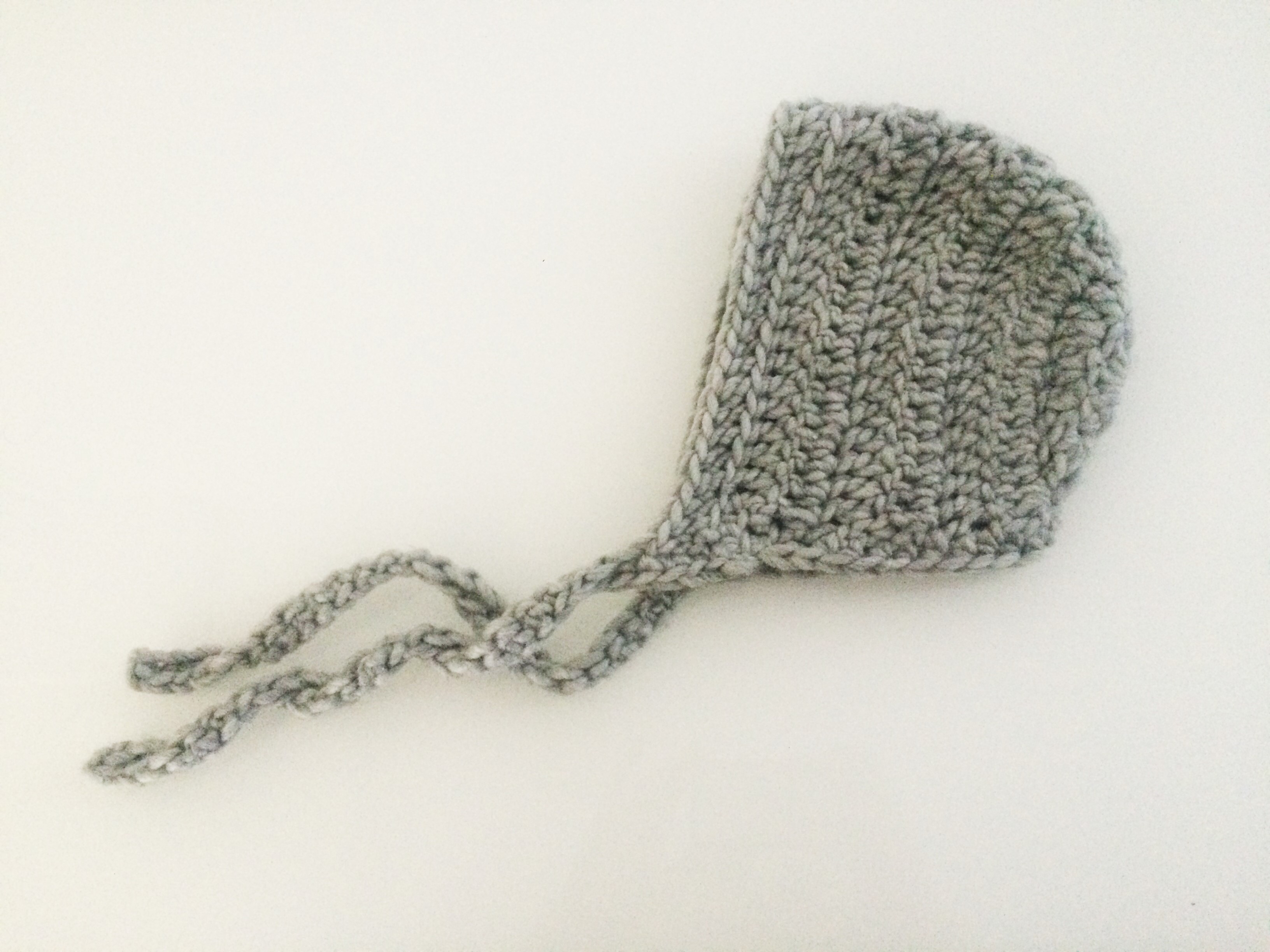 Pattern:
1) ch3, dc 10 times into the 1st ch, join together
2) ch3, 2dc in each stitch around, join together
3) ch3, *2dc in the first stitch, dc in the next stitch*, repeat around, do not join together.
4) ch3, turn, dc in each stitch across.
5-8) /ch3, turn, dc across/
9) ch3, turn, dc across.
10) (tneckline) ch2, do not turn, evenly work hdc stitches along the neckline of the bonnet (edges of the dc rows) until you get to the corner.
11) (tie 1) chain 25, ch2 & turn, sc back
12) hdc in each stitch across the 1/3 of the front edge, then dc second 1/3, then hdc to finish around front
13) ch25, ch2 and turn, sc back to edge, join with main and end off.
Glossary:
ch-chain
sc-single crochet
hdc-half double crochet
dc-double crochet
To learn how to read a crochet pattern: http://www.craftyarncouncil.com/tip_crochet.html