Family,
May was a roller coaster ride of whirlwind excitement followed by a round of queasiness and plenty of surprises… over and over again. Volatile, to say the least.
Oliver, after fielding an outpouring of interest from friends and investors all over the valley, secured a cushy initial seed investment for General Radar, and, in Silicon Valley style, has since moved on from the company.   This term, he chuckles half painfully half lightheartedly, has been a crash course in business law.  He is ever enthralled in the self-driving market and would love to stand up another business (or work for another startup) in that space.  True to the adventurer he is…O is already pursuing project #2. This week he is taking his final round of exams for his first year at the business school. As he says "It's astounding how much my world view has completely changed in the past year". We are both happy to announce that he is very, very secure in his choice to dive into the private sector and leave the world of academia, government, politics, and PhDs behind (at least for the next few decades ;)). We love Stanford, the valley, and northern CA SO much and can't believe it's halfway over! Where will we be headed this time next year? (Your guess is as good as mine!)
We spent one eventful Saturday at Oliver's classmate's houses in San Francisco…a fun afternoon with friends set in the most gorgeous home with beach access and a perfect, direct view of the golden gate bridge. Afterwards, we rushed back home to set up a little baby shower I put together for a friend. The girls all made little boy bowties and had a good time. 🙂
This month was Oliver 5th year reunion, which he flew back to Princeton for. 1000 of the 1200 students came out, and, in true Princeton fashion, the reunions were smashing. Parades, friends, parties, lectures, repeat x3 days, throw in a couple of unapologetically orange outfits, and before we knew it he was on his way home again.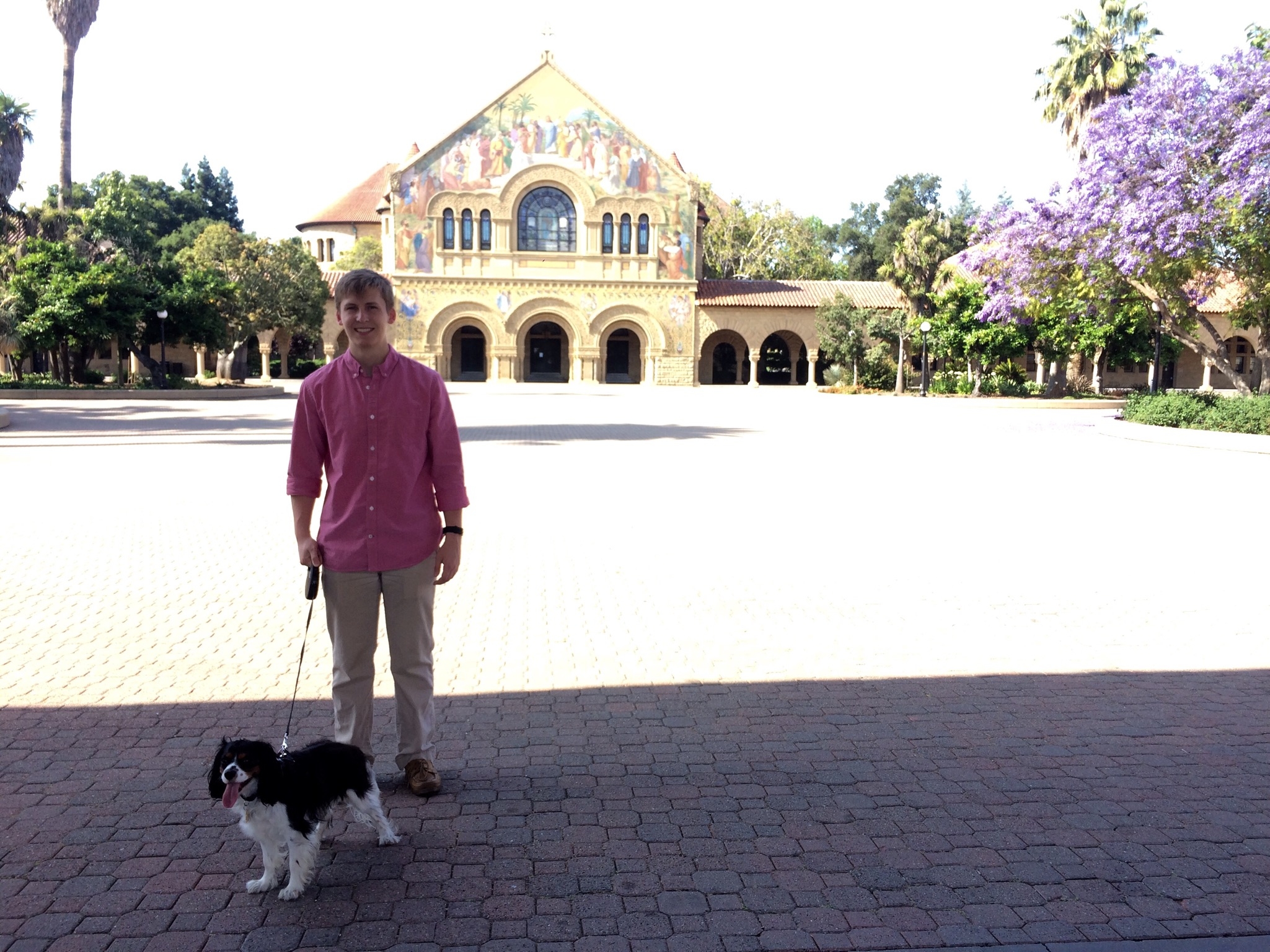 While O was basking in the surrounds and memories of our favorite east coast days, my brother Michael came out to visit. Some of the investigators he taught on his mission were getting married near Sacramento, so he stole the car and crashed on our couch for the couple days when O was out of town. I was able to enjoy a couple hours of quality brother/puppy time and took Michael on a tour of Stanford, where we happened upon the most wonderful pool of fountains, where Mozzi had the time of his life splashing around. When both Michael and Oliver were out of the house, I had some fun working on my latest projects (more sewing, as usual, and I taught myself how to crochet the other day! ) with Jackie. A totally perfect, indulgent girly afternoon.
On Sunday morning, I dropped Michael off at the Oakland airport, and straight away drove to the San Francisco airport to pick up the birthday boy!!! We spent Sunday afternoon buried in the usual festivities and traditions (balloons, streamers, tin foil crowns, and a flaming pineapple ). It is so good to have O back. It doesn't feel like home without him (and he was only gone for three days!)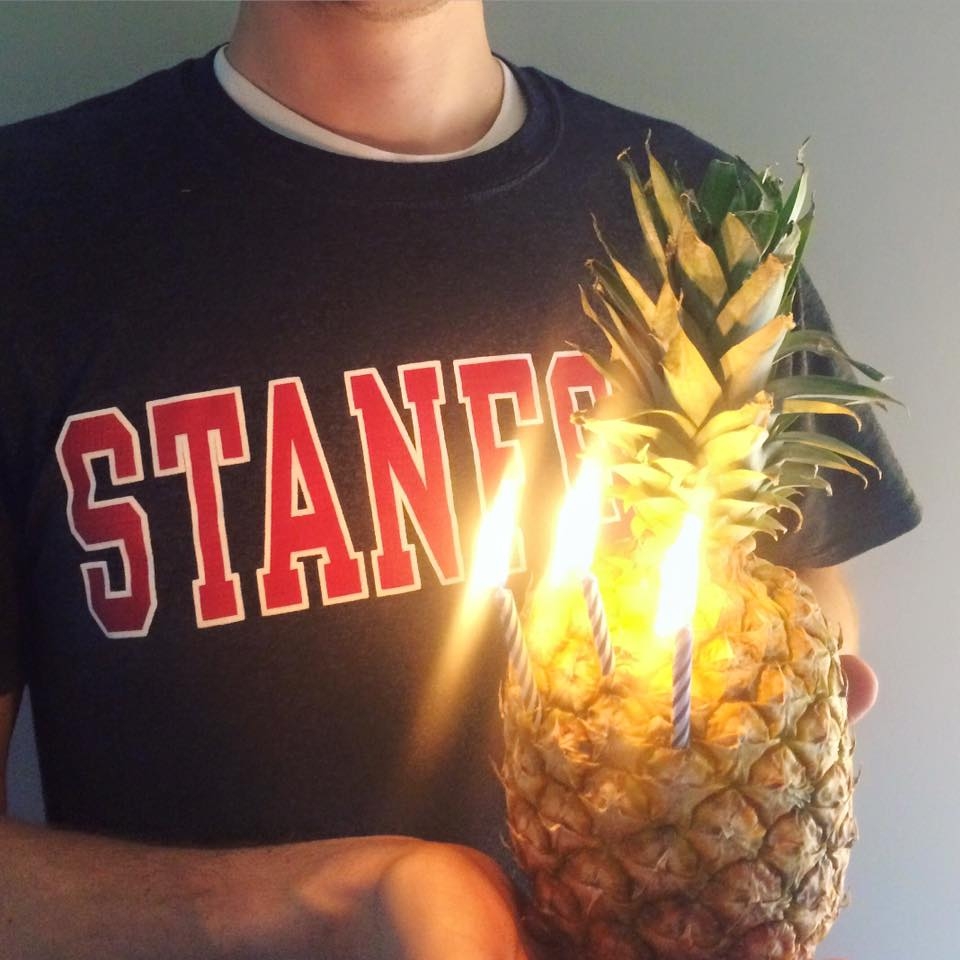 Monday, however, was the real treat. Oliver has been begging to go to the Monterey aquarium for MONTHS now (I'm not really a fan of fish, so it never seemed like fun to me) but since he was King for the weekend, due to his birthday, off we went to see the sea creatures! We oohd and ahhhhd over all kinds of fish and sharks and birds and water creatures, took some nifty videos, and ate Jelly Beans. After lunch we took a drive down the coast (the famous 17 mile drive) and were floored by the amazing sea side views. We arrived home happy and exhausted to a snuggly pup.
May was crazy, but with any luck, June will bring some very good news. 😉
Love
Rebecca + Oliver