What
So you bought a house and took out a loan, and you want to make a plan on paying it down, perhaps sooner than you signed up for. Great!
Why
To own your home, free and clear, and rid yourself of future payments!
SAMPLE
( CLICK TO DOWNLOAD  – this calculator is on the fifth tab)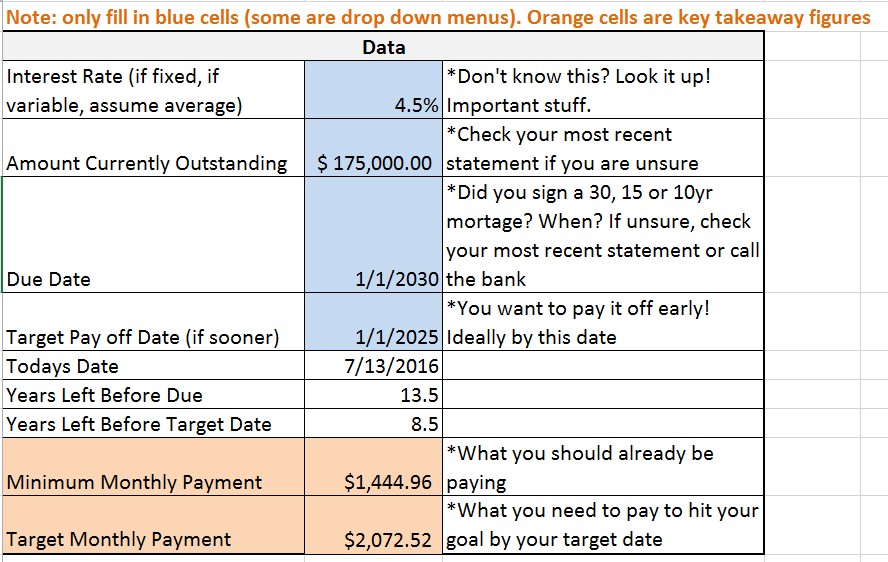 Disclaimer: All calculators are blank and intended for you to use on your own. All posts in the "Family Finance" series are general posts of an educational nature. None of this represents specific financial advice.